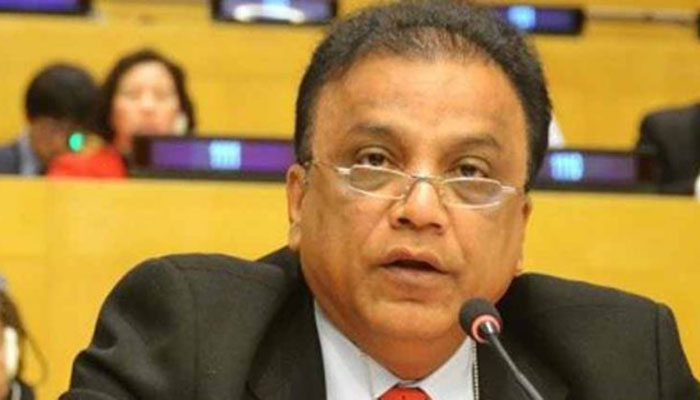 KARACHI: Former Muttahida Qaumi Movement leader Babar Khan Ghauri said on Wednesday that he has left the party not under any pressure of the establishment or any political party.

While exclusively speaking with Geo News, he said: "This is my personal decision and I have not taken the decision due to pressure from the establishment or any agency," adding that, "I am not in contact with any party neither I am going in any party."
The former ports and shipping minister announced his disassociation from the party on Sunday.
Ghauri has remained as the federal minister for ports and shipping, as well as a lawmaker in the provincial and national assemblies, and the Senate.
Earlier, while speaking with Geo News separately, in response to a question whether he is resigning from MQM-London, he said: "there is only one MQM and that is in London". He added that he has never been a part of the MQM that is working out of Pakistan.
However, he seemed sympathetic towards the creation of MQM-Pakistan, saying, "I understand why they did what they did".
He said it will be good if the MQM-Pakistan and Pak Sarzameen Party (PSP)'s merger succeeds as the Mohajir community is being neglected.
The MQM split into two factions after a controversial speech by its London-based founder in August 2016.
Moreover, the Pakistan-based MQM recently announced a short-lived 'alliance' with PSP, which was formed by former MQM leaders Mustafa Kamal and Anis Kaimkhani in 2016 and has been pulling serving and former MQM members into the party ever since.