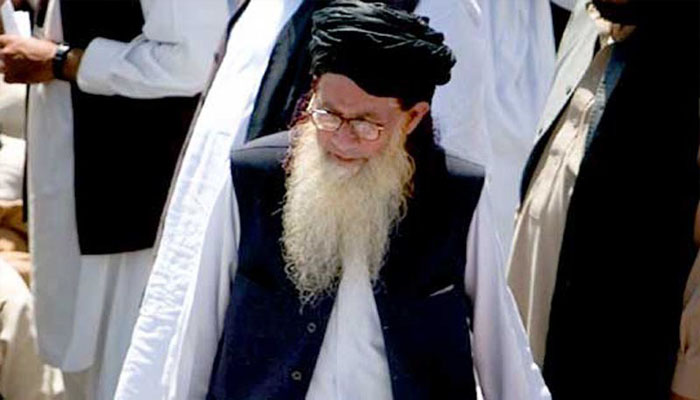 PESHAWAR: The Peshawar High Court has accepted the bail plea of Sufi Mohammad, leader of the banned Tehreek Nifaz-e-Shariat Mohammadi (TNSM), issuing his release orders.

During the hearing on Monday, the petitioner's counsel pleaded to the court that Sufi Mohammad be released as he had served a long time in prison despite his old age and deteriorating health condition.
"He was too old to move and was suffering from kidney problems and weakness, and was taken to hospital many times," Sufi Mohammad's defence lawyer Fida Gul told news agency AFP.
Subsequently, PHC's Justice Waqar Ahmed Sheikh, who was hearing the petition, approved the bail plea. The court ordered Sufi Mohammad to submit two surety bonds and Rs0.7 million.
Sufi Mohammad—who is the father-in-law of Mullah Fazlullah, the fugitive head of the banned Tehreek-e-Taliban Pakistan (TTP)—was charged over his incendiary speeches against the government. An FIR against the banned outfit leader was filed on July 30, 2009, following which he was arrested on March 4, 2010.
The TNSM leader belongs to Maidan in Lower Dir district of Khyber Pakhtunkhwa. He was arrested in October 2001 as he crossed the border into Pakistan with a group of armed men, accused of sending hundreds to fight against the US-led forces in Afghanistan. But he was released in 2008 under a peace agreement with tribal elders in Malakand Divison which settled those charges.
Believed to be in his 90s, Sufi Mohammad has been held in a maximum security prison. His trial is ongoing.