\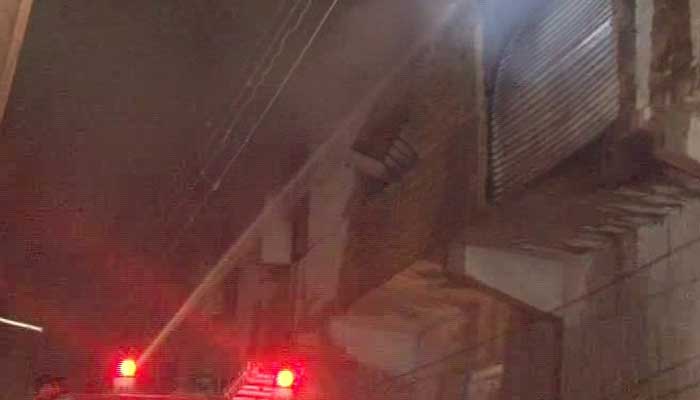 KARACHI: A cotton factory was reduced to ashes at the New Karachi Industrial Area in the wee hours of Friday.

According to details, fire brigade personnel successfully managed to douse the flames. 
The cause of the fire is not known yet. 
After receiving information, three fire brigade vehicles rushed to the spot and began to bring the fire under control.