LAHORE: An anti-terrorism court (ATC) hearing the rape and murder case of seven-year-old Zainab announced its verdict today sentencing Imran Ali Naqshbandi to death, four times.

The court sentenced Imran to death for kidnapping, for rape, for murder and under Section 7-ATA. Additionally, for performing an unnatural act with a minor he has been sentenced to life imprisonment along with a fine of Rs 1 million and for desecrating human remains by dumping Zainab's body in the garbage he was sentenced to 7 years, Punjab Prosecutor General Ehtesham Qadir informed media.
The sentencing of Imran Ali Naqshbandi has included Pakistan in the list of countries that have used scientific technology to prosecute and sentence a criminal.
Zainab's father, Mohammad Amin, expressed a sigh of relief at the sentencing of his daughter's rapist and killer. 
The defence and prosecution concluded their arguments earlier this week in the high-profile case, which was heard inside Kot Lakhpat Jail where the convict was jailed on remand.
A total of 56 witnesses including Zainab's uncle and brother recorded their statements against Imran. The prosecutor informed the court that the forensic report and polygraph test proved that Imran murdered Zainab.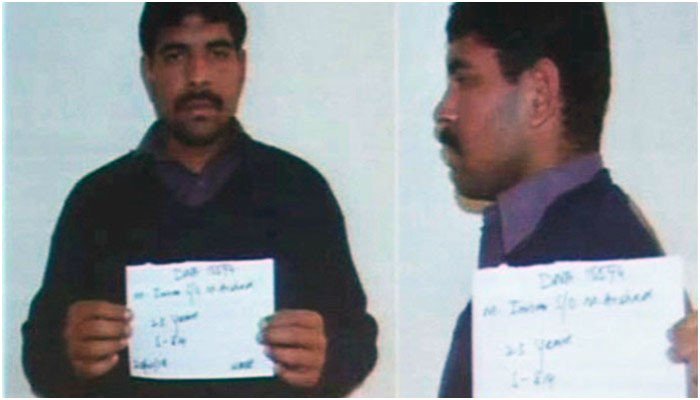 On Wednesday, the ATC held a nine-hour long hearing wherein it recorded the statements of Imran and witnesses.
Also on Wednesday, the convict's private counsel informed the judge that after Imran Ali's confession, his conscience did not permit him to represent a hardened criminal. Imran had confessed to the crime on the first day of the trial after his indictment.
Seven-year-old Zainab was kidnapped from near her aunt's house in Kasur on January 4 and was found dead in a garbage heap five days later. On January 23, the authorities claimed to have nabbed Imran, a serial killer involved in other such crimes, through a DNA match.
Imran was arrested on January 23. His DNA also matched samples taken from seven other minor girls who were abused and murdered earlier in Kasur, according to the police.
After the police arrested him, Imran reportedly confessed to assaulting eight minor girls at an under-construction site and two others in a garbage heap in Kasur.