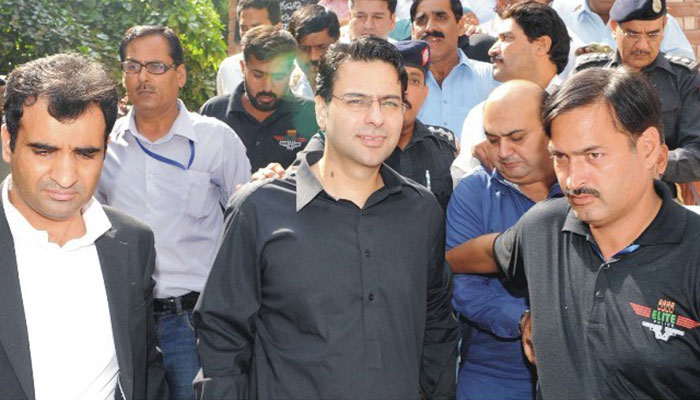 LAHORE: Pakistan Muslim League-Quaid (PML-Q) leader Chaudhry Moonis Elahi appeared before the National Accountability Bureau (NAB) today.
The PML-Q leader remained at the NAB headquarters for around an hour. 
The bureau had directed the PML-Q leader to appear before it as the Panama Leaks had revealed his ownership of two offshore companies.
Elahi earlier appeared before NAB on January 30 along with his financial records. 
NAB has initiated inquiries against politicians whose names had appeared in the Panama Papers after the Supreme Court, in November last year, sent notices to it and the federal government seeking progress reports on action taken against Pakistanis named in the global leak.
Speaking to the press after his appearance before NAB last month, Elahi had said that he answered all the questions on offshore companies.
"I am a politician, I have declared all my assets," he said. "I will continue to appear before institutions whenever summoned. I have nothing to hide."
Elahi is the son of PML-Q leader and former Punjab chief minister Chaudhry Pervaiz Elahi.