KARACHI: Daesh allegedly uses a communication group on cloud-based texting app Telegram, claimed Shaikh Muhammad Imran alias Saiful Islam Khilafati, an arrested militant, according to officials.

Khilafati, who was arrested by the Federal Investigation Agency (FIA) a few days ago from Karachi, claimed that members of the banned extremist outfit share audio messages with each other throughout the world via Telegram.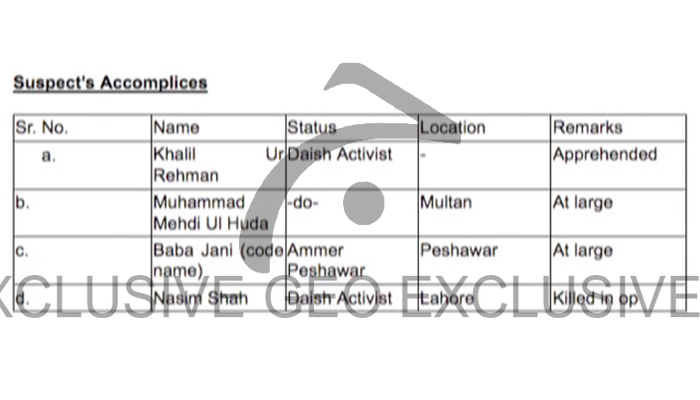 In order to stay in touch globally, Daesh also allegedly operates WhatsApp groups throughout the world, Khilafati claimed.

The chatting group goes by the name of 'Kaddu', officials said citing Khilafati and added that the administrator of the chatting group is a terrorist known as "Baba Jani".
Officials stated that the detained terrorist was also in touch with fellow Daesh extremist Nasim Shah, who was reportedly killed during an encounter in Lahore.
Khilafati asserted that it was Shah who brainwashed Noreen Leghari, a female terror suspect who was arrested during a police encounter in Lahore in April, last year, and later identified as an MBBS student at the Liaquat University of Medical and Health Sciences (LUMHS) in Jamshoro.
Leghari had reportedly gone missing from Hyderabad a couple of months prior to her arrest.
Further, as per the officials, Khilafati was specifically trained in the usage of the black net (darknet), proxies, and virtual private networks (VPN).

Muhammad Mehdi ul Huda, one of his accomplices, was detained earlier in Multan but was released owing to the lack of evidence against him. 
Huda was allegedly involved in promotional activities for Daesh that included wall-chalking, flag placement, and distribution of booklets.