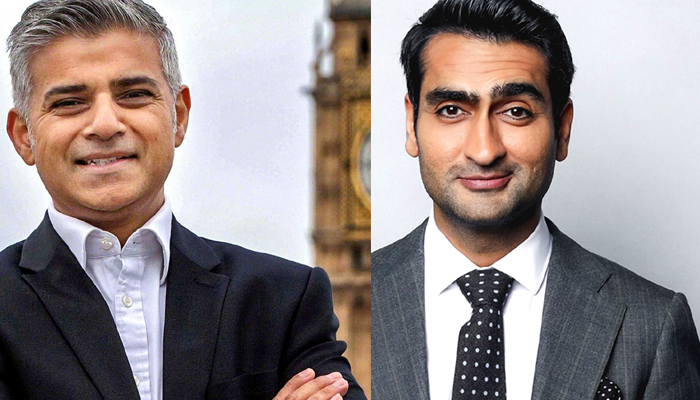 British-Pakistani mayor of London Sadiq Khan and Pakistani-American comedian Kumail Nanjiani have been named among 100 influential people from around the world, according to the Time magazine's annual list.

The 2018 list features some of the world's most significant artists, leaders, scientists, activists and entrepreneurs selected by the magazine's editors.
"Time's annual list of the world's most influential people is a designation of individuals whose time, in our estimation, is now," Time's editor-in-chief Edward Felsenthal said. "The Time 100 isn't a measure of power, though many on the list wield it. Nor is it a collection of milestones accumulated. As our staff considers candidates, we often find ourselves wowed by those with stunning lifetime achievements. 
The list included world leaders such as US President Donald Trump, Saudi Crown prince Muhammad Bin Salman, North Korean leader Kim Jong Un, Canadian Prime Minister Justin Trudeau and Chinese President Xi Jinping.
Artists such as Jimmy Kimmel, Nicole Kidman, Jenifer Lopez and Bollywood actress Deepika Padukone also made it to the list.
Millie Bobby Brown of Stranger Things fame is the youngest person ever to be included in Time's top 100. The 14-year-old rose to fame with her role as the character Eleven in the popular science fiction TV show.
Britain's Prince Harry, his fiancee and former US actress Meghan Markle and Indian cricketer Virat Kohli were also mentioned on the list.
In May last year, Sadiq Khan defied all odds and won the race for London mayor, beating the government-supported multi-billionaire Tory candidate Zac Goldsmith. Khan, son of Pakistani bus driver, defeated Goldsmith by 44 to 35 percent in the first preference votes and easily managed to win in the second preference.
Nanjiani is a Pakistani-American stand-up comedian, actor, writer, and podcast host. He is best known for being a main cast member on HBO's Emmy Award-nominated series Silicon Valley, as well as for providing the voice of Prismo on the Emmy Award-winning animated series Adventure Time.