PARACHINAR: The tribespeople in Kurram Agency's headquarters celebrated the passage of bill that paves way merger of Federally Administered Tribal Areas with Khyber Pakhtunkhwa, as it has come with the promise of prosperity after years of lawlessness, war and the subsequent destruction.
During a news conference at Parachinar Press Club, Senator Sajjad Turi said the merger is actual freedom for the people of Fata and would pave the way for progress in the northwestern strip.
Other leaders present at the celebratory news conference believed the strategies designed to further plunge tribespeople into deprivation have failed with passage of the constitutional bill.
The representatives of Fata said tribespeople have attained freedom in Ramazan, just like Pakistan won independence in the same holy month.
Now that the bill was passed, the tribal representatives said, time had come for implementation of Fata Reforms.
On Thursday, the National Assembly passed the bill titled Thirty-First Amendment Act, 2018 which paved the way for merger of tribal areas with KP, bringing it into the ambit of law.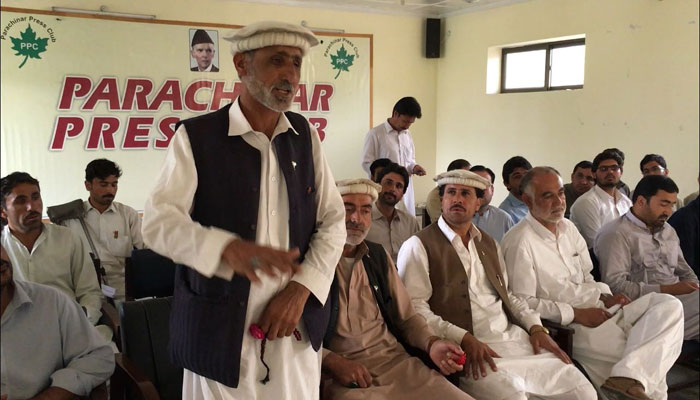 The merger promises reforms in the tribal areas, which have been on the back burner since quite a long time.
Since Fata would not fall under the jurisdictions of courts, tribespeople from across its agencies would be tried under the Frontier Crimes Regulation, also known as the Black Law, given to the region by the British government in 1901.
The main purpose of FCR was to protest the interests of the British rulers and counter the opposition of Pashtuns to their rule, especially in Khyber Pakhtunkhwa what was then North-West Frontier Province and Balochistan and their adjoining tribal areas.
After independence, KP and Balochistan gradually got rid of FCR, but Fata remained its only hostage.
FCR outright deprives tribespeople from approaching the formal courts as it states that appeal, wakeel (lawyer) and daleel (evidence) are not applicable for its residents.
The other worst aspect of the Black Law is its collective responsibility clause, which is imposed on anyone in the tribal areas for a crime committed by his or her relative or anyone in from the same tribe.
Moreover, officials of the political administration enjoy unchecked powers under the FCR and the orders given by a political agent cannot be challenged before the high courts.