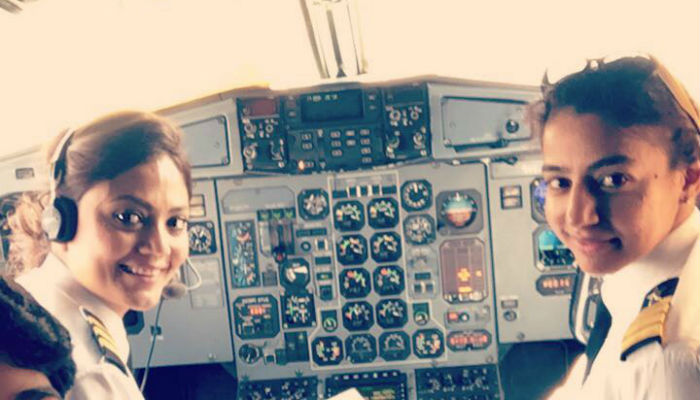 A picture of two pilots who flew a Pakistan International Airlines (PIA) flight to Gilgit has gone viral on social media.
First Officer Shumaila Mazhar confirmed to Geo.tv that Captain Maryam Masood and her all-female crew flew the PIA plane from Islamabad to Gilgit and back on Wednesday.
"The flight to Gilgit is very challenging and requires a lot of precision and technique," the national carrier said on Twitter.
"Our dynamic duo, Captain Maryam Masood and First Officer Shumaila Mazhar make it look so easy as they fly through the mountains celebrating the beauty of our northern areas! Way to go!" it added while sharing a picture of the two.
This is not the first time a PIA flight has been commanded by only women. Speaking to Geo.tv Captain Maryam reiterated that it is a common practice for all-female crew to operate PIA flights. 
Meanwhile, First Officer Shumaila Mazhar was all praise for her captain. "Maryam Masood is one of the best captains we have on board," she said.

Nonetheless, several took to Twitter to praise the crew.