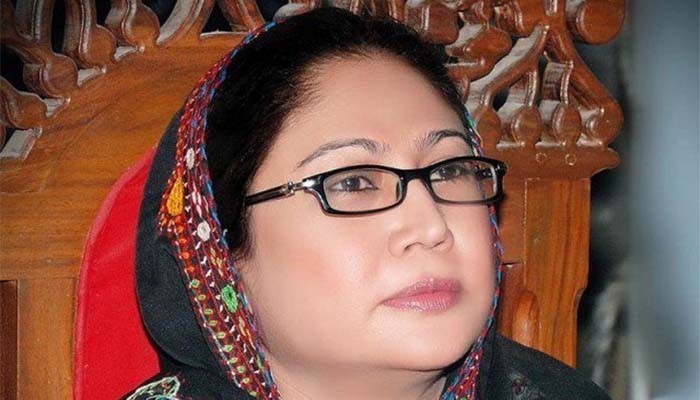 KARACHI: A banking court on Thursday approved an extension in Pakistan Peoples Party leader Faryal Talpur's interim bail until the next hearing on September 4 in a money laundering case.
Interim bails of other accused, including Shehzad Jatoi and Sher Muhammad Mugheri, were also extended until the same.
The Federal Investigation Agency (FIA) is investigating 32 people in relation to money laundering from fictitious accounts, including former president Asif Zardari and his sister Talpur. Zardari's close aide Hussain Lawai was arrested last month in connection with the probe.
A decision on the bail of Lawai and Taha Raza was adjourned until August 18 by the court today.
The court also approved transit remand of the two under-custody accused Anwar Majeed and Abdul Ghani Majeed, requested by the FIA.
Over 20 'benami' accounts at some private banks were opened in 2013, 2014 and 2015 from where transactions worth billions of rupees were made, according to sources. The amount, according to FIA sources, is said to be black money gathered from various kickbacks, commissions and bribes.