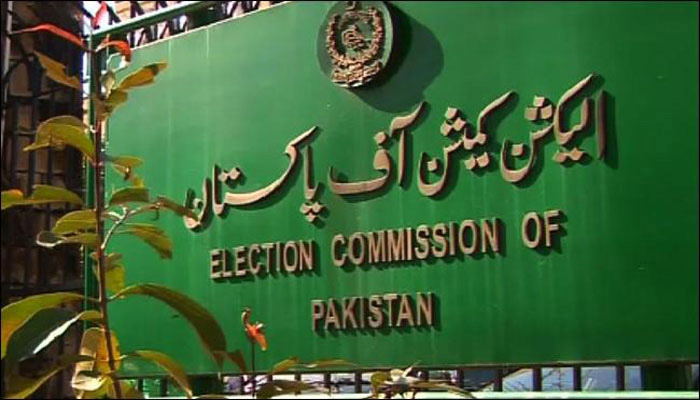 ISLAMABAD: The Election Commission of Pakistan issued a voting schedule on Thursday for overseas Pakistani voters ahead of October 14 bypolls.
According to the ECP, the bypolls will be held on National Assembly's 11 and provincial assemblies' 26 constituencies.
Overseas Pakistanis will be able to register themselves on the ECP's website from September 1 to 15.
The ECP said that the Foreign Ministry has been informed to aware the voters abroad through Pakistani embassies.
Earlier this month, the ECP officials said that in the bypolls overseas Pakistani voters will be able to vote through the internet.
Further, only those Pakistanis residing abroad with a machine readable passport (MRP) and a National Identity Card for Overseas Pakistanis (NICOP) will be eligible for registration.
On August 17, the Supreme Court allowed Pakistanis living abroad to vote in by-elections.
Chief Justice of Pakistan Justice Mian Saqib Nisar had remarked that overseas Pakistanis would be participating in the by-election through i-voting, a system that allows voters to cast ballots from any computer connected to the internet anywhere in the world.
Further, the ECP on August 14 said pilot projects would be initiated for voting rights to overseas Pakistanis, which would not affect the results of by-elections.
The ECP said the decision on the use of i-voting would be made after several tests and pilot projects would be initiated in a limited area instead of an entire constituency.
It said the IVTF was formed on the orders of the Supreme Court of Pakistan, adding that the task force comprises officials of NADRA and the ECP's Law and IT Wings.