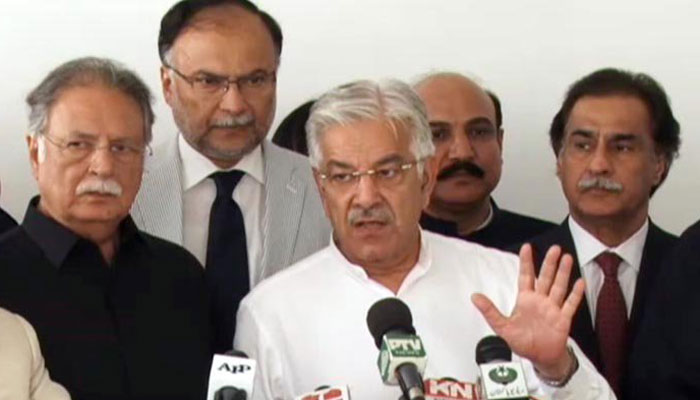 ISLAMABAD: Pakistan Muslim League-Nawaz leader Khawaja Asif said on Monday that the party members were 'forced to walk out' of the joint parliamentary session as they were not allowed to present their stance.
The PML-N leaders held a press conference after President Arif Alvi's first address to the parliament today, where they put forth their grievance following a walk out from the House.
PML-N leader Khawaja Asif reiterated the demand of forming a parliamentary commission to probe the rigging allegations in the General Elections 2018.
Khawaja Asif said that the opposition leaders were not allowed to talk, later on, some from the government benches approached them saying that they can speak after the president's speech.
However, that also did not happen, said the PML-N senior leader.
"Before the president's speech, we had to remind the government about the promise of forming a parliamentary commission," he said.
Asif said that the party leaders will again raise the issue of a parliamentary commission in the House on Tuesday .
Earlier before the last presidential elections, Shah Mehmood Qureshi was given the permission to address the House, said the former foreign minister.