Imran Ali, convicted of the brutal rape and murder of seven-year-old Zainab Ameen Fatima in Kasur earlier this year, was executed at the Kot Lakhpat Central Jail in Lahore in the early hours of Wednesday.

The convict was awarded a death sentence on 21 counts after he was convicted of the rape and murder of at least eight minor girls, including Zainab. 

The convict was hanged in the presence of Magistrate Adil Sarwar and Zainab's father, Muhammad Ameen, both of whom arrived early morning at the Kot Lakhpat Jail. An ambulance had also arrived at the scene, accompanied by a brother of the convict as well as two of his friends.
"He was hanged this morning in the presence of a prison official and the father of the victim," an official told AFP.
"I am satisfied that he [convict] was punished for his crimes. This should be a lesson for all other criminals that they will also meet a similar fate," Zainab's father Ameen Ansari told media outside the prison following the execution.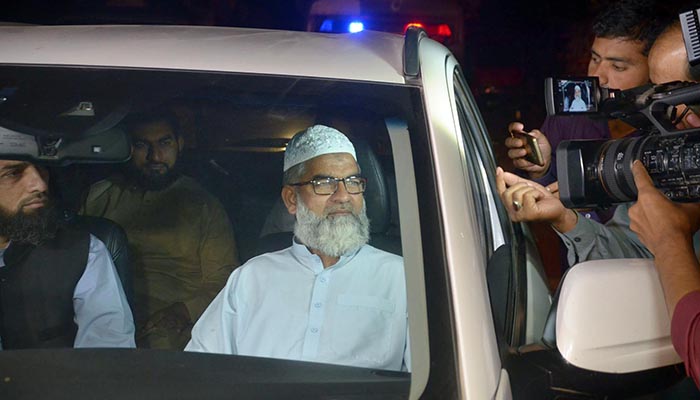 On Tuesday, jail authorities arranged the convict's last meeting with his family, which lasted for some 45 minutes.

Zainab was kidnapped on January 4 from near her aunt's house in Kasur and, five days later, was found dead in a garbage heap.
On January 23 authorities apprehended Ali — a serial killer involved in other similar crimes — through a DNA match.
Ali's DNA also matched the samples taken from seven other minor girls who were abused and murdered earlier in Kasur, police had confirmed.
The then-suspect had confessed to his heinous crimes following his arrest.
On February 17, an anti-terrorism court (ATC) hearing the case of Zainab's rape and murder had sentenced Imran to death on four counts.
Appealing against the ATC's verdict, Ali had claimed innocence before the Lahore High Court and pleaded for the verdict to be declared null and void.
On June 12, the Supreme Court's Lahore Registry had dismissed Imran's appeal against the death sentence handed to him for raping and murdering the minor girl.
Last week, a special ATC had issued black warrants for the convict.