LAHORE: The Pakistan Cricket Board has advertised a new position of managing director who can play a leading role in implementing the changes arising from its review of domestic cricket and governance structure.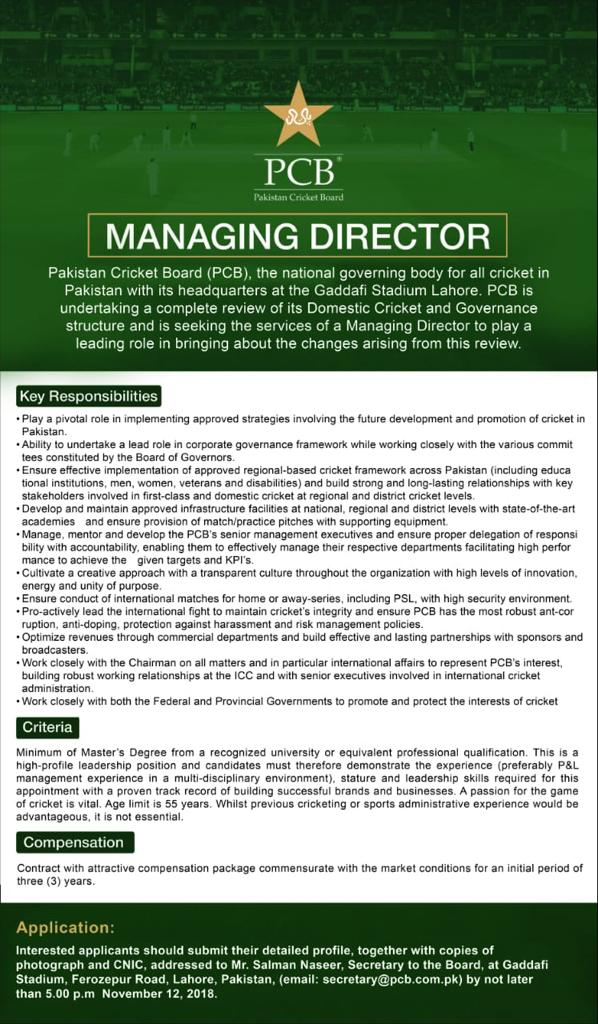 As stated in the advertisement, candidates should possess a master's degree or its professional equivalent in order to be considered for the post. The age limit for applying is 55 years.
The PCB will offer a contract for an initial period of three years.
Interested candidates can submit their applications till November 12.
Key responsibilities would include successfully conducting international cricket matches, home or away, including the Pakistan Super League; working with the federal and provincial governments to protect the interests of cricket; developing domestic cricket infrastructure; and implementing governance and transparency, among others.
According to sources, Arif Abbasi, Saleem Altaf, and Zahid Noorani are strong candidates for the MD post.