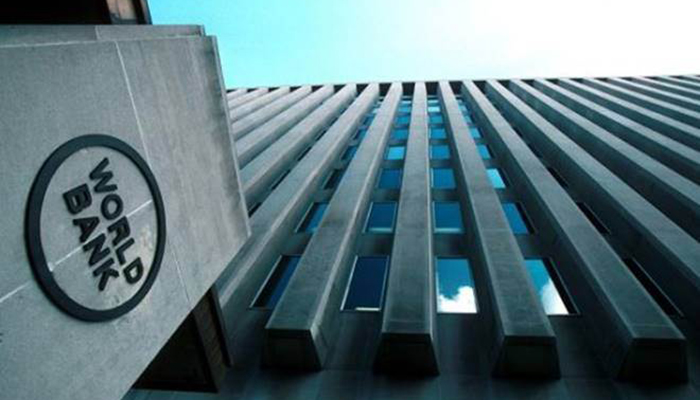 ISLAMABAD: Pakistan has improved its ranking by 11 spots in the World Bank's latest Ease of Doing Business rankings, climbing to 136th from 147th last year. 
The country was ranked at 70th in 2002 and 85th in 2009. However, its ranking had deteriorated by more than 100 spots to 147th in 2017.

The annual report, which ranks countries on business-friendliness, procedural ease, regulatory architecture and absence of bureaucratic red tape, comes at a time when the recently elected Pakistan Tehreek-e-Insaf government is approaching friendly countries and the International Monetary Fund to ease the economic crisis facing the country. 
Addressing the media on Wednesday, renowned economist and Prime Minister Imran Khan's adviser on commerce, textiles, industries production and investment Abdul Razak Dawood said, "This is the first time Pakistan has improved its ranking in a year since the launch of the report in 2002."
"The government is committed to taking steps to facilitate in conducting business and to attract foreign investment," Dawood said.
He added, "The decline in the business environment is partially due to the to lack of interest on the part of federal government especially after the 18th Constitutional Amendment when coordination between the federation and the provinces decreased."
"The government has set the ambitious target for next year to improve its ranking and to bring it under 100."
The economist further said, "PM Imran has taken a personal interest in improving the business and it is also a part of his 100-day agenda."
"A country's position in the ranking report indicates its competitiveness as well as highlights the areas where reforms are needed to improve its business climate," he added.
Answering a question regarding PM Imran's visit to China, Dawood said, "Pakistan wants to expand the scope of China-Pakistan Economic Corridor to increase cooperation in industries, market access and agriculture cooperation."
In the World Bank's annual 'Ease of Doing Business' rankings, the top 10 economies are New Zealand, Singapore and Denmark, which retain their first, second and third spots, respectively, for a second consecutive year, followed by Hong Kong SAR, China; Republic of Korea; Georgia; Norway; United States; United Kingdom and FYR Macedonia.