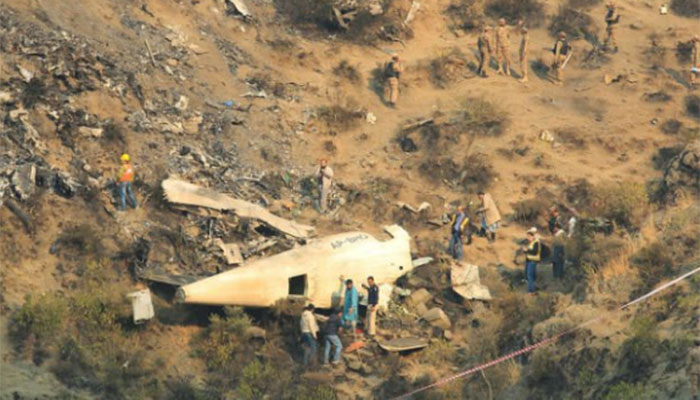 ISLAMABAD: The Safety Investigation Board (SIB) report said on Friday that safety check failure and engine defect led to the PK-661 crash in 2016 near Havelian, which killed famous singer-turned preacher Junaid Jamshed and his wife along 47 other passengers.

In the report, which was discussed in Geo News programme "Naya Pakistan", Pakistan International Airlines and Civil Aviation Authority were blamed of irresponsibility which caused the crash.
The report said that the Pakistan International Airlines plane was inspected 25 days before the crash. During the last inspection, it was noted that the engine's power turbine blades had worked 1004 times and needed to be changed, which was not done.
During the flight, the blade of the turbine broke off and caused the engine shutdown and subsequent crash of the plane.
The report said that the CAA flight standard department also didn't thoroughly check the plane and gave it green signal for flight.
On December 7, 2016, PIA aircraft ATR-42 turboprop plane, operating flight PK-661, crashed near Havelian with 47 passengers and crew members on-board. 

Eyewitnesses said they had seen the plane crash into a hilly area near Havelian close to the Ordinance factory. Pictures from the area, which was about an hour away from Havelian, showed the plane's wreckage which had scattered over a large area.
Captain Saleh Janjua and Co-pilot Ahmed Janjua were operating the ill-fated flight.