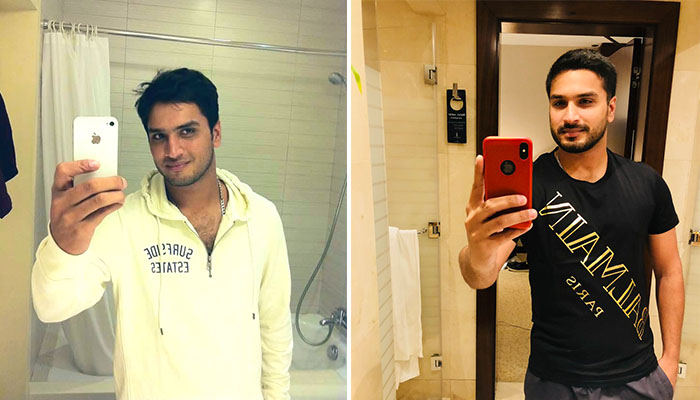 Last month social media was taken over by the 10-year challenge. The challenge had celebrities, athletes, basically everyone posting a picture of how they looked a decade ago and how they looked now.

Pakistani cricketers also took part with Shadab Khan, Fawad Alam, Faheem Ashraf and others posting their pictures.
Rumman Raees who was part of Pakistan's ICC Champions Trophy winning side also posted his picture for which he got trolled by Rameez Raja Jr.
Replying to Raees's 10-year challenge tweet, Raja pointed out how the picture from a decade ago couldn't have been more than six years old. According to Raja, the fast bowler was holding an iPhone 5 which was used to take the picture. "Maaaani !!! iPhone 5 launch he 2012 mein hua that (Maaani, Iphone 5 was launched in 2012)."
The iPhone 5 was launched in November 2012 while the iPhone 3G was launched in July 2008 – a decade before the 10-year challenge started. 

While exchange between Raees and Raja took place on January 18 it took social media almost two weeks to take notice and make it viral.