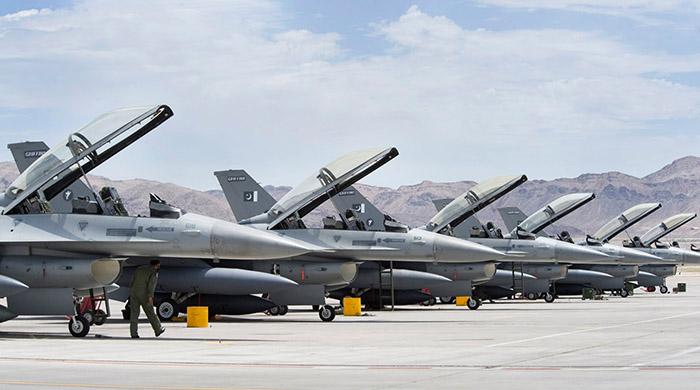 RAWALPINDI: The Pakistan Army spokesperson Major General Asif Ghafoor said on Tuesday that the Indian Air force started their intrusion at the Pakistani airspace on three fronts early morning today.

"Our Combat Air Patrol (CAP) mission was on air yesterday night. The first visibility of Indian forces came on our radar when they were approaching towards Lahore-Sialkot border. Our one CAP team approached and challenged them, they remained 7-8 nautical miles within their borders. They didn't cross," said the Pakistan army representative in a news conference.
Major General Ghafoor said that the second CAP team was instantly sent as according to the Standard Operating Procedure and was directed to went down south after second Indian formation was spotted at Okara-Bahawalpur sector.
The third CAP, which was next in line to be air, picked a relatively heavier formation at the Muzaffarabad near Khiran valley.
"They had crossed the LOC when we challenged them. They had crossed the LoC for four minutes before the Pakistani air force challenged them," he said. "Had they struck any of the military positions, there would have been fight/engagement because if they had struck us there would have been causalities of the uniformed personnel."
The Pakistan army spokesperson said that the Indian forces wanted to target civilian population so that they could make the propaganda that they have targeted terrorist base camps to benefit their warmongering.
Major General Asif Ghafoor said that the Indian forces released their payload of four bombs near Jabba and left the area immediately.
"They went back under the pressure of the Pakistan Army."