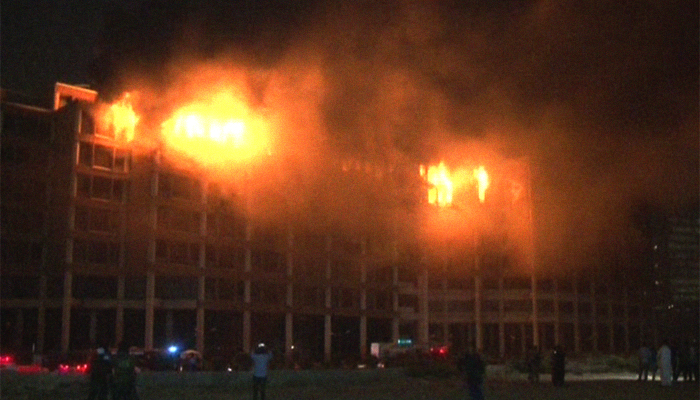 KARACHI: A blaze that had erupted in the metropolis' Finance & Trade Center Building Saturday night was brought under control a few hours later, authorities said
The process to cool down the affected area of the building has been initiated, the chief fire officer said, adding that an office of the National Bank of Pakistan (NBP) located on the sixth floor was impacted by the flames.
The blaze had also erupted again on the sixth floor for a few minutes before it was doused.

The fire, which erupted on the sixth floor of the building on Shahrah-e-Faisal, was so severe that it spread to the floor below very soon. Fire brigade officials had immediately dispatched emergency crews to the scene.
The cause of the blaze, however, is yet to be determined.

At least one snorkel and five fire brigade vehicles were on the site in a bid to control and douse the flames.
There have also been no reports of any casualties as of reporting time.