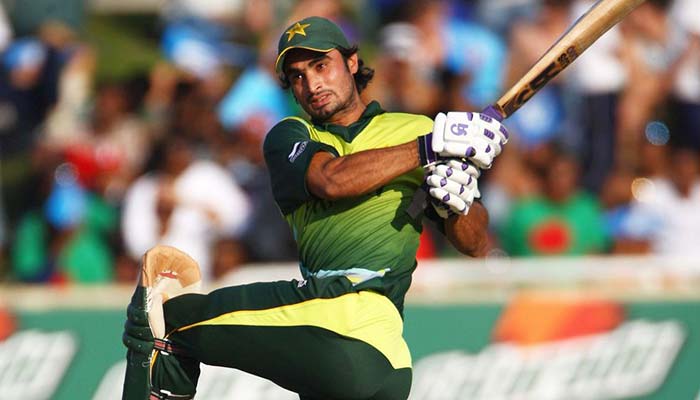 KARACHI: Pakistan's flamboyant opening batsman Imran Nazir has said that Pakistan will have to improve its bowling in the ICC Cricket World Cup 2019, which starts later this month.

Speaking to Geo.tv in Karachi, Imran – who is making a comeback to competitive cricket after recovering from arthritis – said that disciplined bowling would be key for Pakistan in the tournament.
"Bowling needs to be disciplined, because every player these days has the ability to hit hard so we will have to bowl very accurately to them. Pakistan's side is very balanced. Batting is in good form and I hope Pakistan will do well in the tournament," he said.
Imran, 37, also backed the inclusion of Mohammad Aamir in Pakistan's squad and termed him a match-winner.
"Aamir is a senior and experienced player who can handle pressure. I personally feel that Aamir is someone who can single-handedly win the match, he can turn any match one-sided in one spell," said the opening batsman who has represented Pakistan in 79 ODIs, 25 T20Is, and 8 Tests.
He expressed delight at the way Pakistan's batting was performing against England.
"It is good to see Pakistan scoring over 350. It is a great sight. However, bowling remains a concern. We need to be accurate with yorkers and length deliveries," Imran highlighted.
"Fakhar is not a youngster anymore. He has very important role to play in the tournament along with Imam ul Haq to give Pakistan a solid start," he added.
He added that Sarfaraz Ahmed should bat at a position where he is comfortable.
"I don't think we need to change the batting order much," Imran said.
The aggressive batsman, who last played for Pakistan 2012 before disappearing from the spotlight due to illness, said that the format of the World Cup would give every team an equal opportunity to make a comeback.
"The format is also exciting. Everyone will have a chance to make a comeback in the tournament even if start isn't too good," he said.