MULTAN: The station house officer (SHO) for the city's Mumtazabad was suspended on Tuesday after a police officer slapped a woman a day prior when authorities broke into and entered a house in the Model Town area.

Bashir Haraj, the SHO for Mumtazabad locality, was suspended after police had broken into the house in Model Town and beat women, according to closed-circuit television (CCTV) video obtained by Geo News on Monday.

It also revealed that an officer slapped one of the women.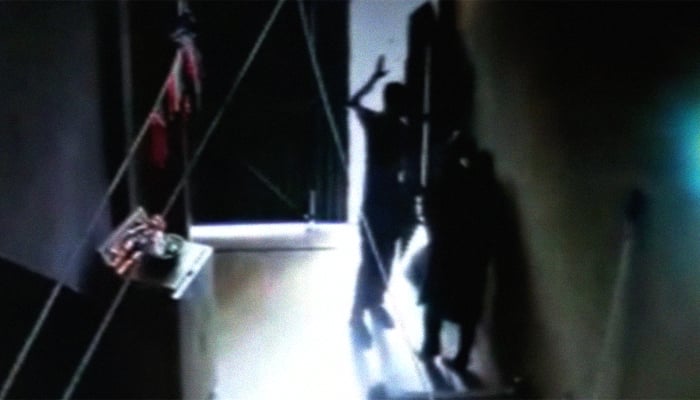 According to the CCTV footage, two police officers said something to the women sitting on a charpoy and started physically assaulting them.

In the latest incident of police brutality, one of the officers then strongly slapped one of the women as his peers entered the house and dragged the women out with them. The footage had also shown the officers pulling the women's hair.
According to Sajjad, the husband of the woman who was slapped, his family was embroiled in a property dispute with their relatives who, in this regard, submitted a request against them in the Mumtazabad police station.

Sajjad had further lamented how police broke into his house on just a request — not a first information report (FIR) — and had taken his wife into their custody.

A spokesperson for the police had noted on Monday that Zubair Dreshak, the city police officer (CPO) for Multan, took notice of the incident and set up an inquiry committee.
Once a report pertaining to the incident is submitted, further action will be taken against the concerned police officers, the spokesperson had added.