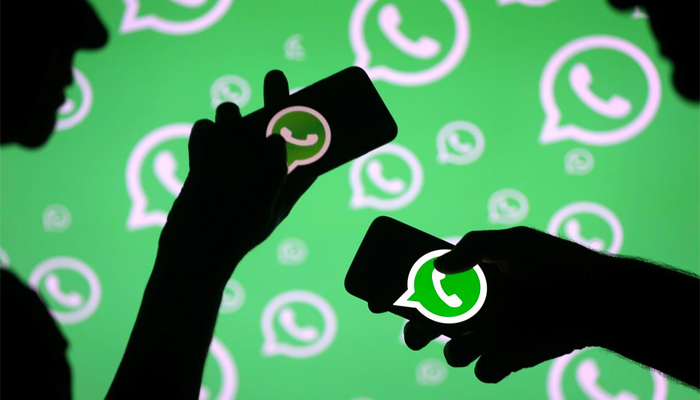 KARACHI: Facebook-owned WhatsApp, has introduced a new option for its users wherein they can find out how many times a message they sent to another user has been forwarded by the recipient.

In its latest, updated version 2.19.230, WhatsApp has allowed users to gauge how far their message has reached. The encryption-based messaging service made the move in order to curb fake news that often spread like wildfire and, in at least one instance, led to a mob-lynching in India.
Check out a step-by-step guide to use the new feature at the end!

A smartphone footage showing two blood-soaked men pleading for their lives were later killed by a crazed village mob wielding bamboo sticks, machetes, and rocks when fake news on child traffickers had spread on social media. WhatsApp had consequently said it was "horrified" by the violence and promised action.
Facebook, the social media giant that also owns WhatsApp, has consistently been under fire for failing to do enough to tackle fake news despite pledging to create features to discourage and restrict this menace.

An update to the app last year had limited forwarding messages from 20 to five users.
The new forward icon on a message sent by a user would now indicate if it was forwarded more than five times since the first time. Geo.tv checked out the update using an image carrying the text 'WhatsApp update', following which we prepared a handy guide:

(User 1 is the initiator of the message chain and sends the image to User 2.)
Step 1: User 2 uses the arrow button as circled below to forward the image they have been sent from User 1 and sends it to User 3.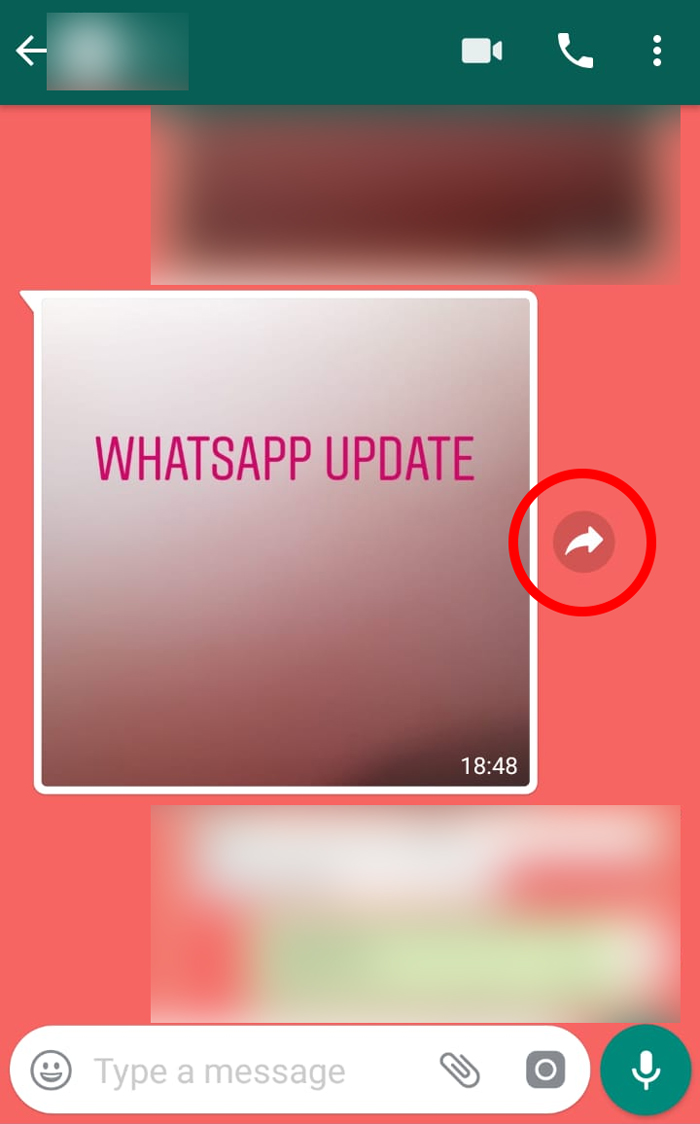 Alternatively, User 2 can long-press the message to select it and use the arrow button from the options in the bar above as circled below to forward the image they have been sent from User 1 and sends it to User 3.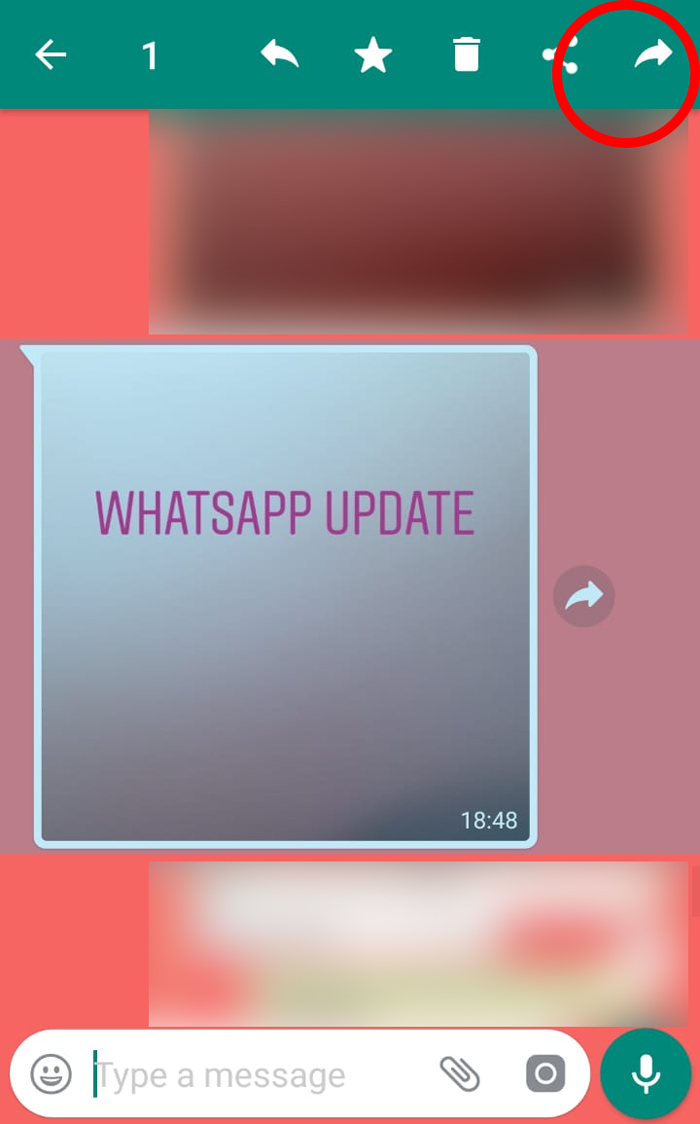 Step 2: User 2 then selects the message they forwarded to User 3 and uses the options above to click on "Info" as shown below.
Step 3: Previously, two lines of information about a selected message were available, including "Seen" and "Delivered". However, User 2 can now see an new line of information about the selected message: "Forwarded 1 time".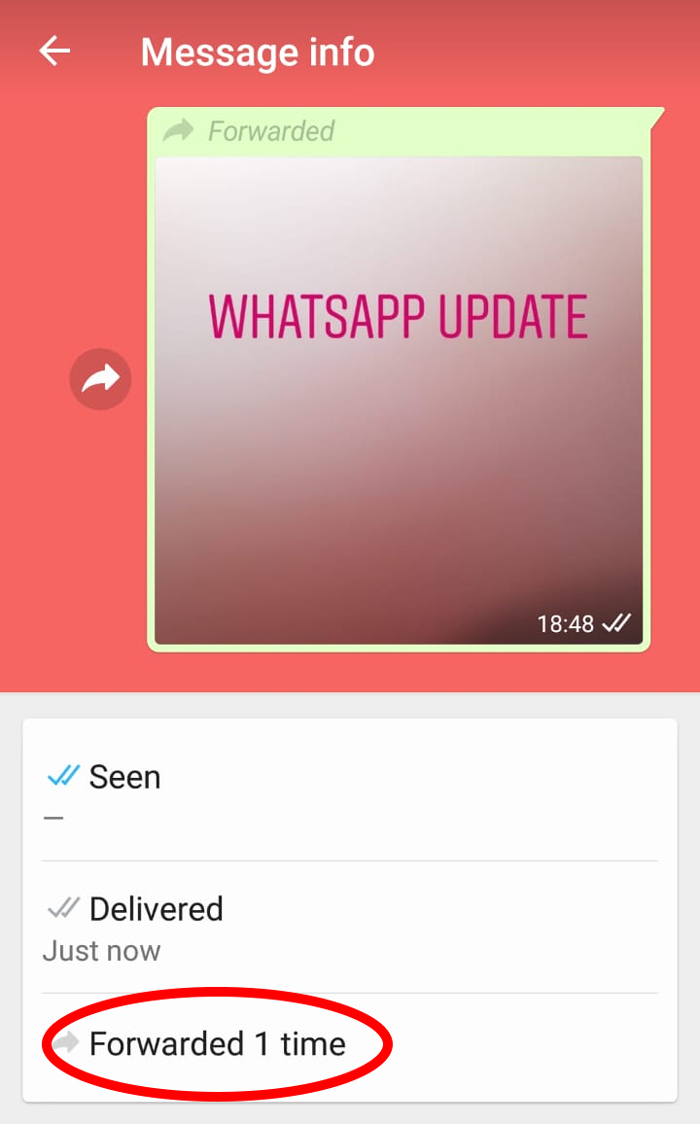 The new option to see how many times your WhatsApp message was forwarded works for all messages, including texts, images, videos, and voice notes.
It is also interesting to note that only the most recent person who forwarded the message can see how many times the message was forwarded before them. However, once a message has been forwarded more than five times, it can be deduced from the icon on the message whether it was forwarded multiple times.