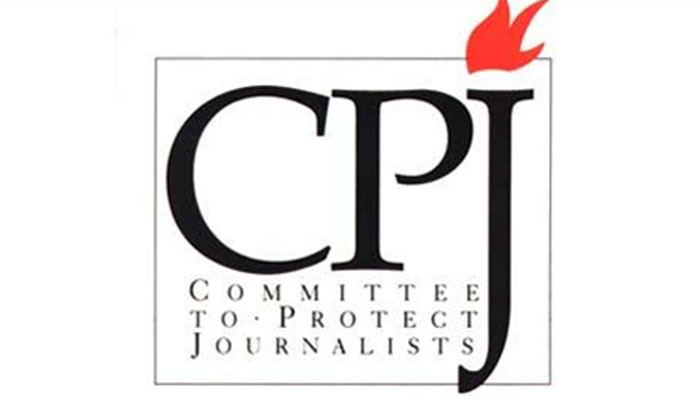 WASHINGTON: The Committee to Protect Journalists (CPJ) on Wednesday said it was deeply concerned about the Pakistani governments' decision to establish special media tribunals to settle cases of media organisations, workers, owners and citizens.
"The Committee to Protect Journalists is deeply concerned that Pakistani authorities are moving forward with this vague plan to establish specialised media courts, despite an outcry from local journalists," Steven Butler, CPJ's Asia program coordinator said.
"Instead, Pakistan needs to strengthen the nation's democracy by freeing newspapers and broadcasters from the intense official pressures they already face," he added
A day earlier, the Human Rights Commission of Pakistan (HRCP) had also expressed concerns about the media tribunals.
In a post on Twitter, the independent watchdog on human rights said, "HRCP is deeply concerned at the government's announcement that it is setting up media tribunals. Given the government's woeful record on press freedoms, HRCP urges it to refrain from pressurising the media further. How are tribunals expected to maintain the media's independence?"
On Tuesday, Special Assistant to the Prime Minister on Information and Broadcasting Dr Firdous Ashiq Awan said after the establishment of the tribunals, all media-related cases would be transferred to them, which would be bound to decide on the matter within 90 days of receiving complaints.
The decision to the effect had been taken as part of media rules and regulations the government intended to introduce in Pakistan like the best practices being followed in other democratic countries, she added.
She said the tribunals would hear specific media complaints and any organisation or person having any complaint against the media could approach them.
She quoted the prime minister as saying that it was being done to create mistrust between the people and the government.
Responding to questions from reporters, she said that all the stakeholders would be taken on board regarding the media tribunals, which would work under the supervision of the superior judiciary.
The tribunals would be free from government control or influence as government functionaries would also be accountable to them.