KARACHI: The officer from the Pakistan Armed Forces who was martyred in an Improvised Explosive Device (IED) explosion near the border with Afghanistan on Friday was laid to rest in Karachi on Saturday. 

Major Adeel and Sepoy Faraz were martyred while monitoring a critical fencing operation in the Mohmanad district of Khyber Paktunkhwa, the Inter-Services Public Relations said on Friday. 
Major Adeel was a resident of Karachi and was married to a widow of an army captain who had also sacrificed his life for the motherland a few years ago. He was father to one and a half year-old twin daughters.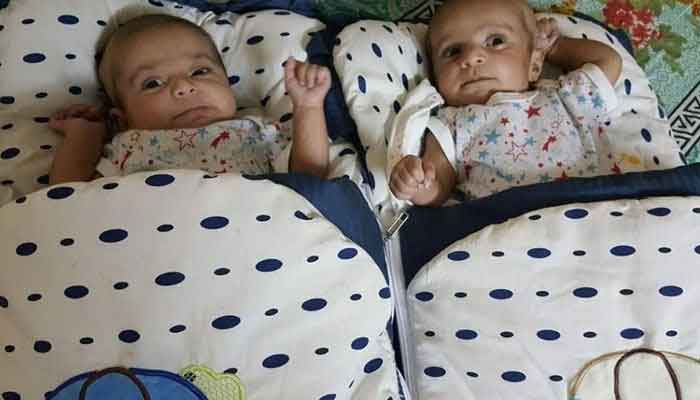 Major Adeel Shahid had last visited Karachi during Eid-ul Azha holidays and talked to his father by telephone just two days before he fell victim to the IED blast. 
Security officials were deployed around the resident of the martyr in Karachi as soon as the reports of his martyrdom reached his home. 
The neighbors of the fallen soldier expressed profound grief over the martyrdom of the officer who was well-respected and loved by the neighborhood.