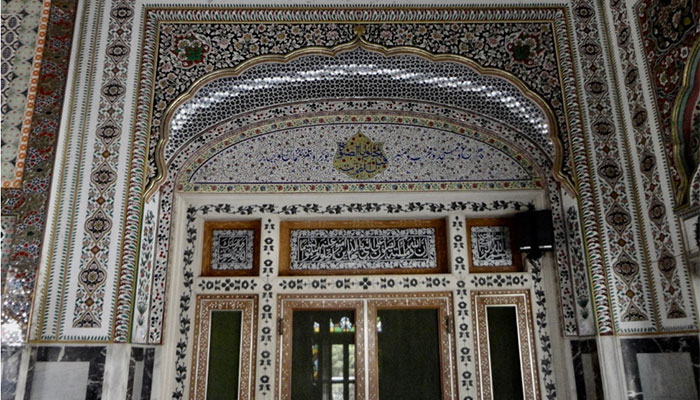 It is a treasure worth searching for.
Nestled within the narrow bylanes of Punjab's eastern city of Rahimyar Khan, is the 87-year-old Bhong mosque. The mosque was commissioned in 1932 by Rais Ghazi Mohammad, a local landlord in the city. 
Also known, as the 'Hidden Jewel', the mosque's architecture is a collusion of Persian, Andalusian and Ottoman influences. It has one main dome, four minarets and an prayer hall lined with thousands of handmade ceramic tiles.
In 1986, the mosque was declared a masterpiece of craftsmanship and was awarded the Sir Agha Khan award.
The Punjab government has declared the Bhong mosque a heritage site in an effort to promote tourism in the province. 
Pictures courtesy: Punjab government