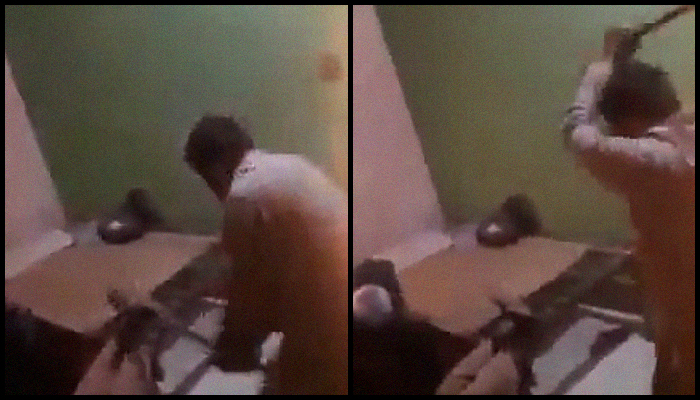 NAUSHAHRO FEROZE: A man who beat a dacoit for allegedly stealing a mobile phone was arrested from Mehrabpur after a video of the incident went viral on social media, police said on Sunday.
According to the senior superintendent of police (SSP) for Naushahro Feroze, Dr Farooq, the suspect who was beaten was identified as 25-year-old Payn and had attempted with his accomplice to steal from the house of a man named Masood Chana.
SSP Dr Farooq said Payn, however, was caught red-handed, tied to a charpoy, and brutally assaulted before being handed over to the police. A first information report (FIR) was subsequently registered against him.

A medical check-up of the suspect was carried out, confirming that he had wounds on his legs.

Following the medical check-up and after the video of the beating went viral, the district police officer (DSP) for Mehrabpur directed that Masood Chana be detained for assaulting Payn and police, therefore, arrested him.