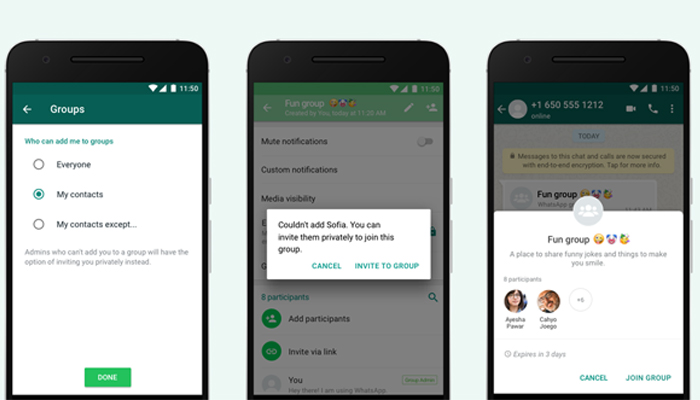 WhatsApp group chats are irksome when users are added in them without consent.
The social media platform has finally addressed this problem by rolling out a new feature which assists users in refraining selected contacts from adding them.
Earlier this year, WhatsApp introduced a similar update but after user feedback it says that it had to give the users a more optimized option. 
Also read: India asks for explanation over Whatsapp privacy breach
The new feature has added a third yet quite a helpful option and here is how you can access it:
• Open WhatsApp
• Go to Settings — Account — Privacy
• Select Groups
• Three options will appear
-Everyone (Everyone will be able to add you in a group without an invitation)
-My contacts except (You will be able to choose which contacts cannot add you in groups)
-My contacts (Only your contacts can add you to a group without an invitation)
Read more: WhatsApp sues Israeli firm NSO over cyberespionage
The new privacy setting is available to some users now but, will eventually roll out worldwide in the coming weeks.