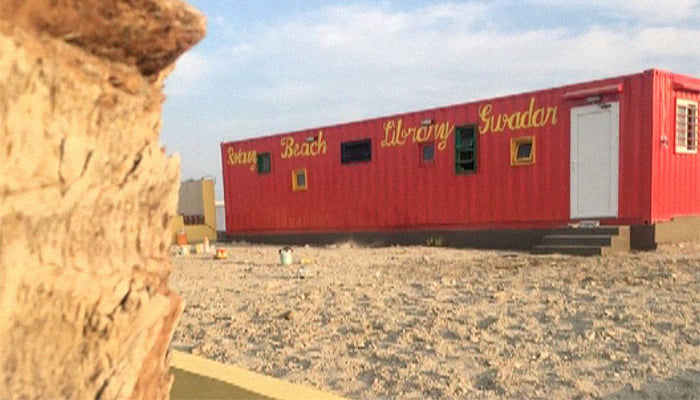 GWADAR: Set at the Gwadar Beach, with the sounds of water nearby as waves meet the shore, a new library has been set up inside a container, providing book-lovers the perfect ambience for some good, old-fashioned reading.
An initiative of a group of NGO volunteers, the seaside container library — 40-feet long and 10-feet wide — is located at the city's western seashore. It can house at least 10 people at one time and avid readers can enjoy a whopping 5,000 books on science and technology, law, and literature. The books are available in Balochi, Urdu, and English languages.
The seaside container library has been furnished with bookshelves, racks, and chairs, offering a beautiful view of the ocean and the sky through its windows.
The NGO's president told Geo News that the book-filled container was donated by the Rotary International in the United States. Two NGOs — the Rotaract Club and Baamsar — gave the container the look of a library.
The portion of land on which the seaside container library is located has been donated by the district administration.