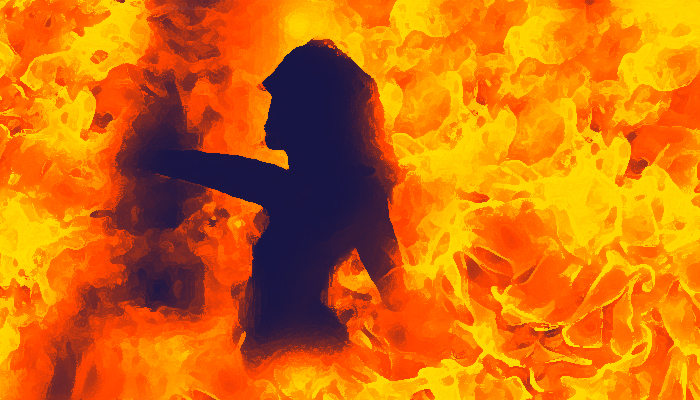 LAHORE: A woman in the city's Manga Mandi area set herself on fire using petrol over her inability to repay a loan, police said on Monday.

According to police, the woman's 29-year-old husband in an attempt to save her also got severely burnt. The couple, residents of Shamkay Bhattian, were immediately shifted to a nearby hospital.
The 27-year-old woman had reportedly procured a loan from an NGO to set up a new business but was unable to repay the sum owing to losses at her start-up. 
The NGO reportedly harassed the couple to pay back the money, leaving the woman worried and forcing her to attempt suicide.