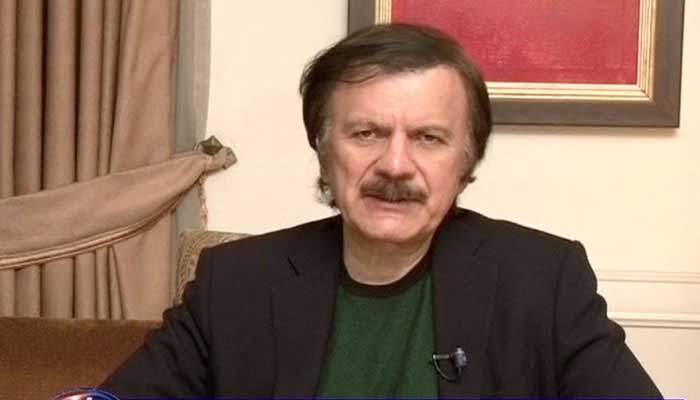 ISLAMABAD: Prime Minister Imran Khan is considering making two key appointments including adviser to the prime minister on revenue and chairman Federal Bureau of Revenue (FBR), reported The News.
Informed sources told The News on Wednesday that the PTI-led government has offered the post of revenue adviser to Haroon Akhtar Khan, however, Khan has yet to take a decision on the offer.
Sources added, that Khan, who had also served as the revenue adviser during the PML-N government has sought complete independence with choosing a new top team at the FBR, including a chairman of his choice.
According to The News, Tariq Pasha is the top contender for the post of chairman FBR. Pasha, the report said, may be given a three-year contract if given the post as he is going to be at the age of superannuation soon.

Other names under consideration are Mujtaba Memon, Jehanzeb Khan, Nausheen Javed and Javed Ghani, reported The News.
The incumbent FBR chief, Shabbar Zaidi is currently on medical leave and has informed the prime minister that he may not be able to continue.
Read also: FBR Chairman Shabbar Zaidi says has not resigned
Earlier, the government had appointed current Economic Affairs Minister Hammad Azhar as revenue minister. However, the portfolio was withdrawn within 24 hours.
The government's move is coming at a time when parleys between the International Monetary Fund and the government are underway to accomplish the second review under $6 billion Extended Fund Facility.
The FBR had already revised downward its annual target from Rs5.5 trillion to Rs5.238 trillion with it becoming clearly evident that the Bureau would not be able to achieve its revised target. The FBR cannot go beyond Rs4.7 to Rs4.8 trillion so massive revenue shortfall will be on cards if the IMF does not agree to a further reduction in the target.
Govt may change chairman FBR, if Shabbar Zaidi doesn't recover soon: Abdul Hafeez Shaikh
Khan had given a presentation to the prime minister a few days back and apprised him that the import compression did not impact the revenue collection to the extent claimed by the FBR. 
He was of the view that the duty and taxes were collected in rupee and after devaluation, the import bill had gone up over Rs7 trillion causing the revenue leakages at customs heavy losses to the national exchequer.
Khan had also opposed the higher discount rates during that meeting.
Originally published in The News