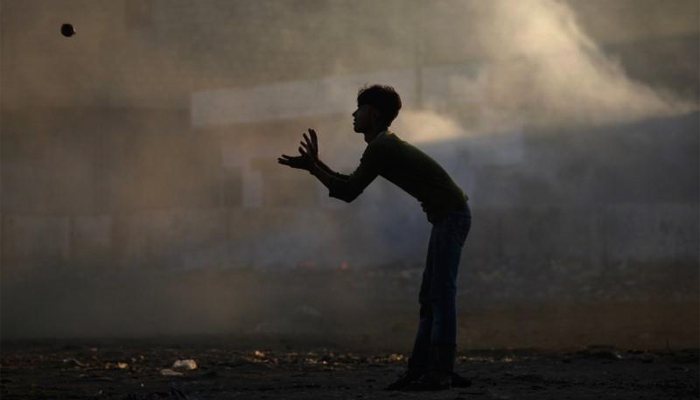 Karachi was ranked as the ninth most-polluted city in terms of air quality on Monday after at least five people died and dozens were hospitalised on Sunday due to a suspected gas leakage in the city's Keamari area.

Air quality monitoring website, AirVisual, identified the port city's air quality levels as unhealthy for sensitive groups. It tracks the air quality of cities throughout the world with the help of data obtained from the US Department of State and its own community contributors.
Sunday's gas leakage was likely to be blamed for the dip in Karachi's air quality after at least five people, including two women, died and others, who were hospitalised, complained of respiratory problems, police officials and doctors said.
Related: Five dead, dozens affected due to mysterious gas leakage in Karachi
Police said the real cause of the incident could not be ascertained but sources noted that the leakage occurred during the offloading of chemicals from a cargo ship anchored at Keamari Jetty.
'Not right'
Maritime Affairs Minister Ali Zaidi had earlier said some 100 patients had been treated so far, with two still at the Intensive Care Unit (ICU). A team of the Nuclear, Biological and Chemical Defence (NBCD) was engaged under Pakistan Navy in the chemical analysis of the unidentified gas.
Separately, four employees of the Customs House fainted earlier on Monday due to the ongoing toxic gas issues.
However, the Karachi Port Trust (KPT), citing its initial findings, claimed that "attributing the gas leakage to offloading of chemical is not right", stressing on how its officials were "doing all it can to help those affected".