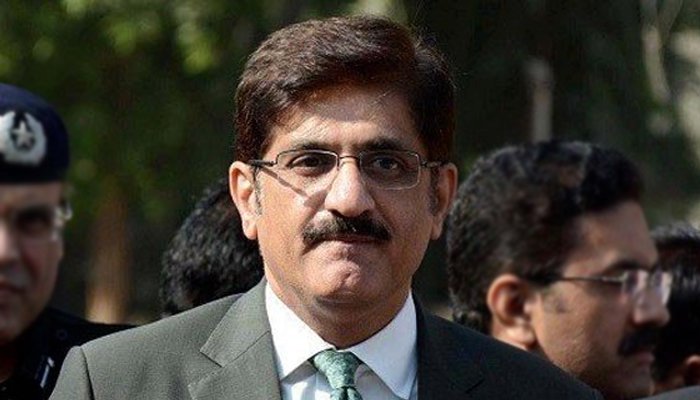 Chief Minister Sindh Murad Ali Shah said on Saturday that 13 more patients of the coronavirus lost their lives in a single day, after which the provincial death toll reached 268.

The CM Sindh said that in the past 24 hours, 4,467 tests were conducted and 674 were reported positive.
He said that currently there are 11,518 patients under-treatment in the province, with 832 being treated at isolation centres.
In Karachi, the CM Sindh said there are 553 patients at hospitals. 
Shah said that at the moment there are 32 patients on ventilators, while 119 are in a critical condition across the province.
Providing a breakdown, he said that Karachi has 490 new cases, with 123 in East district, 113 in South, 66 in Central.
Korangi district has 59 cases, while Malir and West have 72 and 57 new infections, respectively, he informed.
Shah said that in Sindh, Hyderabad has 55 cases while Sukkur reported 11 new infections.
Khairpur and Qamber Shahdadkot reported six new cases each, said the CM Sindh, adding that Sanghar also has three cases as of today.
In the past 24 hours, 198 patients were discharged after making a recovery from the virus, said the minister.
The total number of recovered patients across the province is 3,804, he added.
Will act upon whatever decision PM takes: Nasir Hussain Shah
Sindh Information Minister Nasir Hussain Shah said that the Sindh govt will follow the decisions that Prime Minister Imran Khan will take during stem the spread of the coronavirus pandemic.
The Sindh minister aid that the month of May is important because the virus is spreading.
"There is no 'Sindh card' here, it is only 'Pakistan card'," he said.
The minister said that the Sindh government is willing to cooperate with the premier if there are 'clear instructions present'.
He said that not only Sindh but Balochistan also has reservations over resuming public transport.
Regarding the controversy around the 18th Amendment and the National Finance Commission Award, the minister said that they are willing to go to any length for the protection of these laws.
"If needs be we will even take to roads or go to courts," said Hussain.
People from ages 11 to 90 fell victim to coronavirus: Health dept
Sindh Health Department said that people ranging from ages 11 to 90 years have died from the coronavirus.
The department said that three people died from age 11 to 20 from the virus, while four 30-year-olds also succumbed to it.
Sindh Health Department said that people from the age group of 31 to 40 were also affected as eight people passed away.
From ages 41 to 50, 21 people passed away while 48 people succumbed to the virus from the age range of 51 to 60.
The department said that from the age group of 61 to 70 years, 70 people fell victim to the virus.