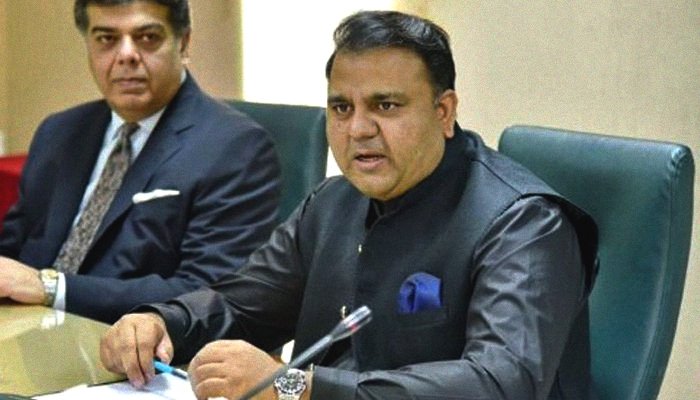 ISLAMABAD: Federal Minister for Science and Technology Fawad Chaudhry on Wednesday announced that electric buses will operate in Pakistan from this year. 
The minister took to Twitter to share a Strategic Alliance Agreement between Daewoo Express and Skywell Automobile, China, according to which an electrical vehicles value chain will be set up in Pakistan. 
In a tweet, the federal minister termed it a breakthrough in fulfilling another promise by the government to take the country on the road to progress and said that the electric buses will start to function in Pakistan from this year.
Read more: Fawad Chaudhry terms drones with monitoring capability 'new revolution' in agriculture
"From this year, electric buses will start running in Pakistan, and in three years, these buses will start being completely manufactured in Pakistan," the minister wrote on Twitter.

During the ceremony, the federal minister said that Pakistan should keep a close eye on technological inventions. "Battery bus [service] is starting soon in Pakistan," he announced, adding that when 5G service becomes functional in Pakistan, various sectors will not be needed anymore. 
Talking about Ruet-e-Hilal Committee head Mufti Munib-ur-Rehman, Chaudhry said that the moon would not alter its course based on what he or Rehman say. 
"If you close your eyes [to progress] and say 'We do not accept it', [time] will run over you," he said in an indirect reference to Rehman. 

Saying that the government wanted a better system for electricity and transport in Pakistan, Chaudhry said that it was important for Pakistan to plan for 10 years ahead. 
He pointed out that it was difficult to travel in Lahore during the winters, when the fog hampered visibility to a large extent. 
Praising his ministry, Chaudhry said that Pakistan was exporting items needed for COVID-19 at present. "Today, we are making our own masks and sanitizers in Pakistan," he said. 
Firing shots at the provincial governments in Punjab and Sindh, Chaudhry wondered "what the ministers in Lahore and Karachi were doing".