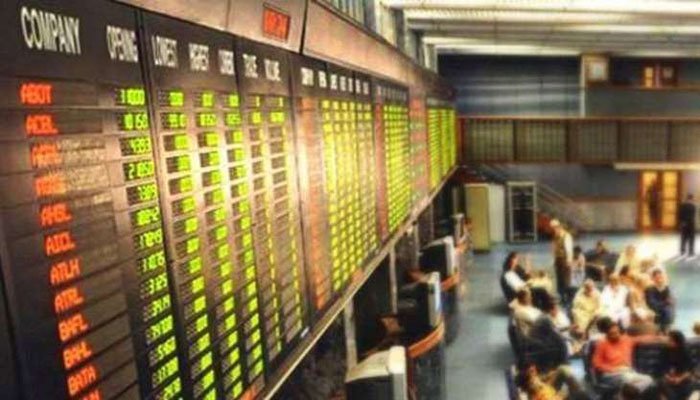 Over 384 million shares traded
Stocks of 371 companies traded
POWER, HASCOL, PRL, ANL, and MLCF traded among the top five symbols
The Pakistan Stock Exchange (PSX) started 2021 on a positive note, with the benchmark KSE-100 Index gaining over 670 points as of closing bell on Friday.
The benchmark KSE-100 Index gained 679 points, or 1.55%, as trading on Friday concluded, closing at 44,434 points, as of reporting time, as opposed to 43,755 earlier.
Over 384 million shares had changed hands by the closing of the session, with a total worth of nearly Rs20.62 billion.
Stocks of 371 companies were traded, of which 201 gained in value, 154 declined, and 16 remained unchanged.

Volumes were led by Power Cement Limited (POWER), with 35.8 million shares traded. 

Hascol Petroleum Limited (HASCOL), Pakistan Refinery Limited (PRL), Azgard Nine Limited (ANL), Maple Leaf Cement Factory Limited (MLCF) closed out the top five symbols traded, with volumes of 35.5m, 33.6m, 30.2m, and 25.1m, respectively.
POWER was up 0.32%, trading at Rs10.20; HASCOL was up 0.40%, trading at Rs15.09; PRL was down 0.36%, trading at Rs23.43; ANL was up 2.14%, trading at Rs30.68; while MLCF was down 0.67%, trading at Rs44.34.