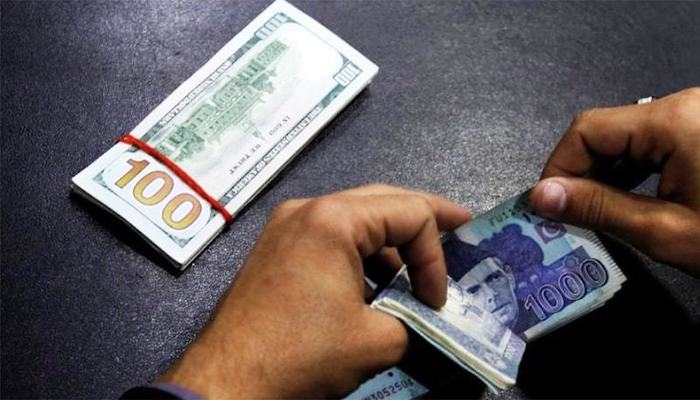 Rupee to remain stable against US dollar coming week
Report expects Rupee to stay near 160 against US dollar till Dec 2021
---
KARACHI: The Pakistani rupee is likely to remain stable against the United States dollar next week aided by a decreased demand for the hard currency from importers and increased inflow courtesy exports and remittances.
According to a report published in The News, the Roshan Digital Account has also supported the domestic currency. "We expected the rupee to trade within 159.80 to 160.30 in the coming week," said a foreign exchange trader.
In the outgoing week, the rupee lost 19 paisas in the inter-bank market when it closed at 160.17.
The remittance has surged 24.9% to $14.2 billion in the last six months of the current fiscal year. Consequently, the foreign exchange reserves rose to $20.512 billion in the week ended December 31. The federal reserves increased to $13.412 billion as well.
The country's exports increased by 18.31% year-on-year to $2.352 billion in December 2020.
Analysts said the current Real Effective Exchange Rate (REER) hints at a stable rupee this year. With a REER index of 97.1128, the Pakistani rupee shows undervaluation against a basket of currencies.
"We see foreign exchange reserves improving to $18.5 billion by the end of the current fiscal year which means an average monthly import cover for over four months indicating stability in the currency moving forward," said an analyst at BMA Capital in a report.
The report said the resumption of the International Monetary Fund (IMF) programme will also unlock further inflows.
Besides, a successful transition towards a market-based exchange rate regime and an overall weakening of the greenback internationally has also worked in favour of the country with the rupee appreciating by 5% since its all-time lows back in August 2020.
The report expects the rupee to stay near 160 against the dollar till December 2021.