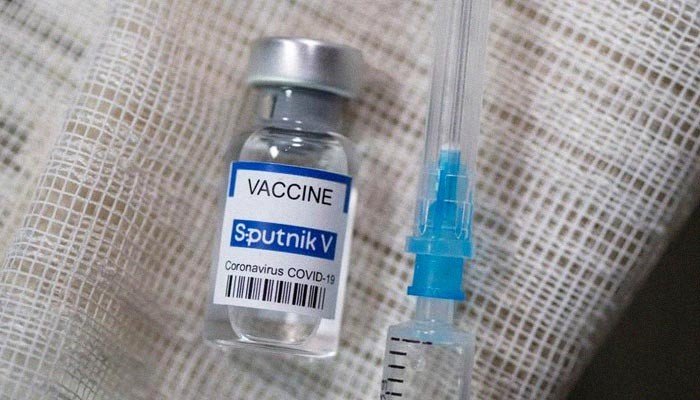 COVID-19 task force to review coronavirus statistics in Sindh today, says Nasir Hussain Shah. 
If COVID-19 rate drops, will accept Karachi traders' demands: Shah. 
A day earlier, Sindh govt accepted Karachi traders' demands to let shops remain open till 8pm. 
---
KARACHI: The government of Sindh has warned masses against spreading fake news and propaganda related to coronavirus vaccines on social media, saying that strict action will be taken against those found guilty. 
The minister was speaking to journalist Shahzad Iqbal during the Geo News programme Naya Pakistan where he spoke about the pandemic. 

He revealed that the coronavirus task force meeting will meet today (Sunday) to review the coronavirus statistics in the province. 
The minister spoke about Karachi traders' demands, adding that if the coronavirus positivity rate drops in Sindh, the provincial government will accept their demands. 
Sindh accepts Karachi traders' demands, allows shops to stay open till 8pm under coronavirus curbs
A day earlier, Sindh government spokesperson Murtaza Wahab had tweeted that the provincial government had accepted Karachi traders' demands to let them open their shops till 8pm. 
"This is to inform that markets in #Sindh will remain open till 8 PM," the provincial government's spokesperson, Senator Murtaza Wahab, said on Twitter.
"It is again expected from the market associations, shop owners and citizens that due regard to SOPs shall be observed & everyone including the shopkeeper and visitor shall wear a mask," Wahab added.
'Shops will remain closed once a week'
In a conversation with Geo News, Sindh information minister Nasir Hussain Shah had said that shops will only close once a week (Sunday) and will remain open on Friday.
He had said that the government will see to the enforcement of all directives issued by the National Command and Operations Centre (NCOC).
Shah had said that all shops will remain open from 8am to 8pm.
Traders, merchants put forth demands
Earlier, Karachi's businesspeople had demanded the Sindh government allow their shops to open at 10am and conclude daily operations at 8pm after new restrictions were announced to curb the rising coronavirus cases.
The merchants' demands were announced Thursday during a joint press conference by the Karachi Electronics Dealers Association, Sindh Tajir Ittehad, and other traders' bodies of the metropolis.