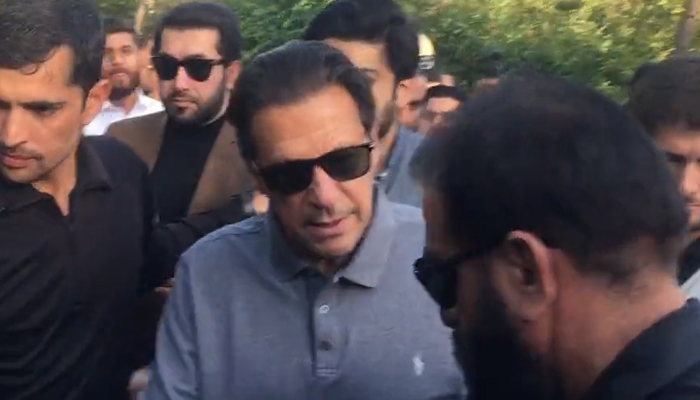 ISLAMABAD: Former prime minister Imran Khan is often said to entertain questions from journalists of his liking and the same thing happened Saturday when he addressed a press conference.
Keeping his first presser short after he was voted out of the prime minister's office, Khan did not entertain many questions.
As he was leaving after the press conference, a journalist asked the ex-prime minister about his relation with Farah Khan — a close friend of his wife Bushra Bibi.
Farah was in the spotlight, after the PTI chairman was voted out of power, as allegations were levelled against her that she was involved in money laundering.
The journalist also asked the ex-prime minister about his opinion on the campaign that was run against journalists during his tenure.
But the PTI chairman refused to answer any questions and decided to walk away.