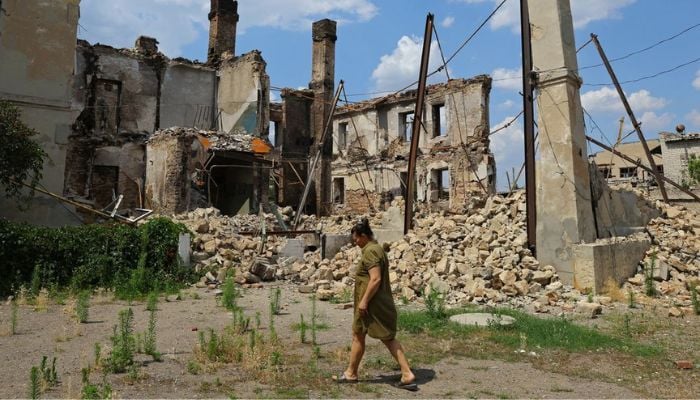 Ukraine said Russia had started creating a military strike force aimed at President Volodymyr Zelenskiy's hometown, while NATO moved closer to its most significant expansion in decades as it responds to the invasion of Ukraine. 
Diplomacy/economy
The US Senate and the Italian parliament both approved Finland and Sweden's accession to NATO. 
Zelensky is seeking "direct talks" with Chinese leader Xi Jinping to help end the war with Russia, the South China Morning Post reported. 
The first grain ship to leave a Ukrainian port in wartime passed through the Bosphorus Strait en route to Lebanon for a delivery that foreign powers hope will be the first of many to help ease a global food crisis. 
Ukraine has to export a minimum of 10 million tonnes of grain to help bring down its budget deficit which is running at $5 billion a month, Zelensky said.
The London insurance sector is preparing to cover Ukrainian grains and fertiliser shipments through a secure corridor, voyages that may need up to $50 million of insurance coverage per cargo, industry sources involved said.
Fighting
Governors of the Mykolaiv, Kharkiv, and Dnipropetrovsk regions reported that their regions had been shelled overnight, and civilian infrastructure and houses had been damaged.
Russian offensive in the east is to force Ukraine to divert troops from the area that is truly a danger — Zaporizhzhia, said Ukrainian Presidential Adviser Oleksiy Arestovych.
Reuters was not able to verify battlefield reports.