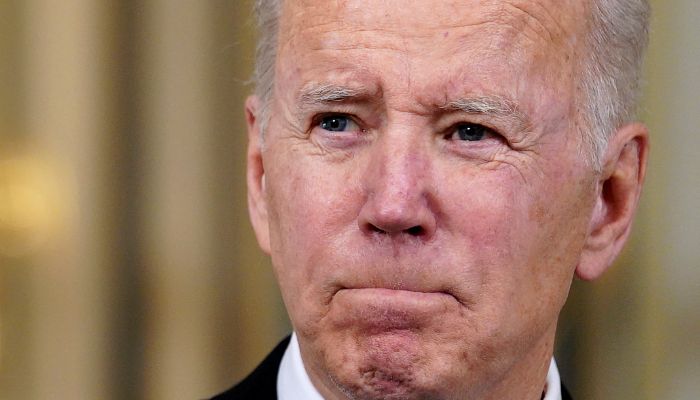 President Joe Biden and House Speaker Kevin McCarthy both indicated Friday they are willing to discuss raising the US debt ceiling, as Democratic and Republican lawmakers head toward a high-stakes clash over raising the nation's borrowing limit.
Their comments come one day after the US Treasury Department began taking "extraordinary measures" to help temporarily reduce the amount of outstanding debt subject to the limit, currently set at $31.4 trillion, and avoid defaulting on its payments.
US Treasury Secretary Janet Yellen warned Friday that the United States could trigger a "global financial crisis" if it defaults on debt payments, causing an increase in borrowing costs and undermining the role of the dollar as an international reserve currency.
What is debt ceiling?

Since the government runs budget deficits and the revenue it receives is insufficient, Congress established the debt ceiling as the maximum amount the federal government can borrow to finance obligations that lawmakers and presidents have previously approved. No additional spending commitments are authorised by raising the cap, as per a CNN report.
The debt ceiling was established more than a century ago and has been altered more than 100 times since World War II. It is currently $31.4 trillion.
Although the borrowing cap was initially intended to facilitate federal borrowing, Congress has used it as a tool to control borrowing growth in recent years, turning it into a political football.
But every time, most recently in December 2021, politicians have passed legislation to increase or suspend the ceiling out of fear of default.

What will America do now?
What would happen if America defaults on its debt? Although Yellen acknowledged there is "some uncertainty" surrounding that prediction, she indicated in emails to House Speaker Kevin McCarthy that she anticipates the exceptional measures to last until early June.
When these safeguards and available funds run out, the debt ceiling problem would begin to have very significant effects.
If the government is unable to borrow money, it won't have enough cash on hand to meet all of its obligations, including the interest on the national debt, on time and in full. 
Therefore, it would probably have to temporarily postpone payments or let some of its obligations lapse, which might have an impact on things like Social Security benefits, veteran's benefits, and salaries for federal employees, among other things.
However, because it has never occurred, no one is certain how Treasury would handle the circumstance.
A default would also increase borrowing costs and have a disastrous effect on the US economy and international financial markets.
How did the US reach this point?
According to BBC Urdu, as time went on, the debt ceiling battle backfired, causing political rifts and increasing US debt, which has nearly doubled in a decade.

This is mainly due to the significant expenditures made by the government during the COVID-19 pandemic and the 2008 financial crisis, but it is also a result of the nation's ongoing budget deficit since 2001. Plus, it spends more than it makes. And right now in American politics, the debt ceiling is a constant negotiating chip.
Republicans are once more advocating spending reductions, which Democrats have refused.

What is happening right now?
Republicans, who took control of the House of Representatives earlier this month, have threatened to block the usual annual rubber-stamping of a rise in the limit.

But White House spokeswoman Karine Jean-Pierre insisted in a statement Friday that "raising the debt ceiling is not a negotiation," and that Biden wants to talk with Republican McCarthy on a "range of issues" as the speaker begins his tenure.
Raising the debt ceiling "is an obligation of this country and its leaders to avoid economic chaos," Jean-Pierre said.
"Congress has always done it, and the president expects them to do their duty once again," she added.
"That is not negotiable."
Earlier Friday, McCarthy indicated in a tweet that he is open to raising the debt limit as part of talks on spending cuts.
"President Biden: I accept your invitation to sit down and discuss a responsible debt ceiling increase to address irresponsible government spending," he posted.
"I look forward to our meeting."
Jean-Pierre said the meeting would touch on several economic topics, including Democrat Biden´s plans to cut the nation's budget deficit "by making the wealthy and big corporations pay their fair share," rather than by slashing politically sensitive social spending.
"We are going to have a clear debate on two different visions for the country — one that cuts Social Security, and one that protects it — and the president is happy to discuss that with the speaker," she said in the statement.
"I respectfully urge Congress to act promptly to protect the full faith and credit of the United States," Yellen wrote in a letter to congressional leadership Thursday.
Debates surrounding spending and raising the debt ceiling have grown increasingly contentious in recent years, though Congress has acted 78 times to permanently or temporarily deal with the limit since 1960, under both Republican and Democratic presidents.