Kashmiris on both sides of the Line of Control (LoC) and the world over observed India's Republic Day, as Black Day, on Thursday to remind the international community that India's continued denial of the right to self-determination to the Kashmiri people is contrary to its claim of being a democratic country.

According to Kashmir Media Service, the call for the observance of Black Day was given by the All Parties Hurriyat Conference (APHC).
Meanwhile, the authorities in Indian Illegally Occupied Jammu and Kashmir (IIOJK) turned the entire Himalayan valley and parts of the Jammu region into a military garrison by deploying Indian troops, police and paramilitary personnel.
Srinagar and Jammu cities were offering a look of fortresses. The roads leading towards the cricket Stadium at Sonawar, Srinagar, and Maulana Azad Stadium in Jammu, the main venues of the Republic Day functions were sealed with barbed wires and barricades.
The APHC leaders and other organisations including Ghulam Muhammad Khan Sopori, Syed Bashir Andrabi, Khawaja Firdous, Khadim Hussain, Maulana Sibte Shabbir Qummi, Abdul Samad Inqilabi, Dr Musaib, Muhammad Aqib and Jammu and Kashmir Democratic Hurriyat Front in their statements said India is not a democracy but a terrorist country as its troops are involved in the genocide of innocent Kashmiris.
Posters pasted on walls and poles in Srinagar and other areas of the Kashmir Valley by Hurriyat organisations read that India has no legal or moral justification to celebrate its Republic Day in IIOJK as it was holding the territory against the will of the Kashmiri people.
Meanwhile, India showcased its military might with tanks and flyovers by roaring fighter jets in the heart of New Delhi to mark its annual Republic Day.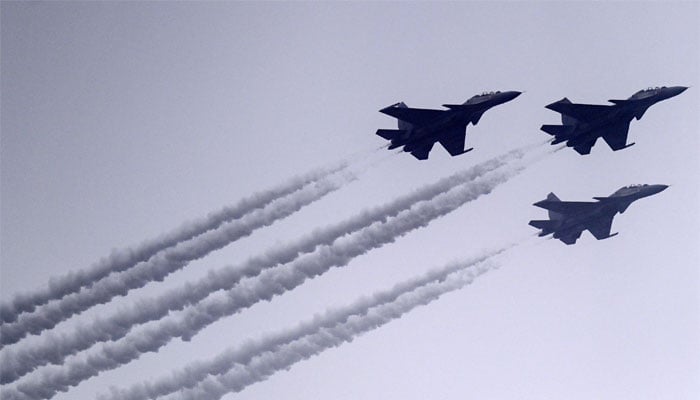 Republic Day marks the adoption of India's post-independence constitution and today's event is the latest of several ceremonies commemorating 75 years since the end of British colonial rule.
For the first time, the parade was held in the revamped colonial-era boulevard that hosts India's most important government buildings, following years of renovations at the direction of Prime Minister Narendra Modi's nationalist government.
Modi's government is grappling with the urgent task of overhauling its outdated armed forces.
Its military establishment is also fretting over a growing assertiveness by China along its vast Himalayan frontier, which in 2019 sparked a lingering diplomatic freeze after a deadly high-altitude confrontation between troops of both countries. 
In the same year, the Indian air force also breached Pakistani airspace to which the latter responded promptly, shooting down the jets — one fell into Pakistani space and the other on the Indian side. Pakistan also arrested a pilot Wing Commander Abhinandan Varthaman during an aerial battle.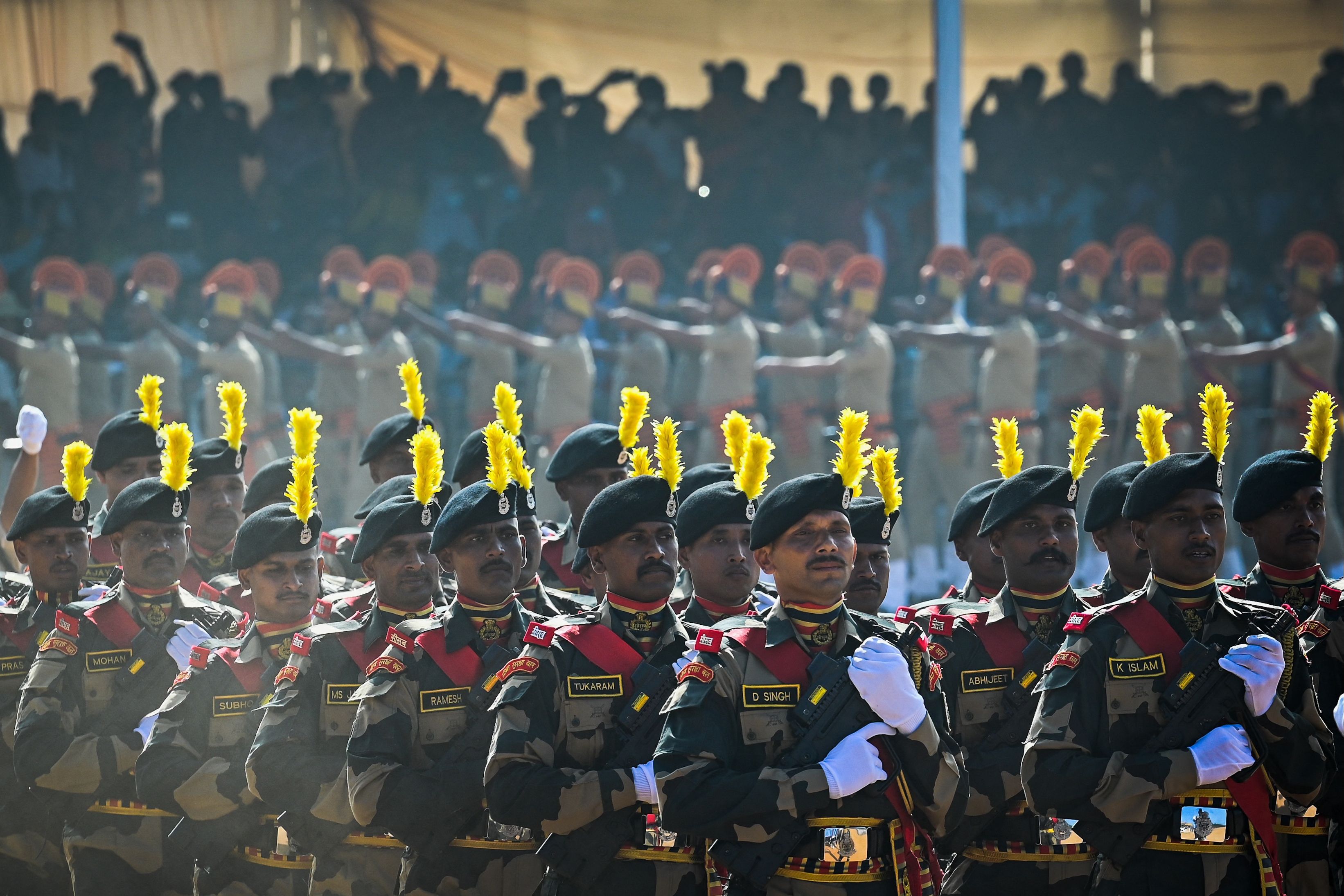 India unveiled its first locally built aircraft carrier last year as part of government efforts to build an indigenous defence industry and reduce reliance on Russia, historically its most important arms supplier.
An effort to reform military recruitment to trim down India's bloated defence payroll stalled last year after a backlash from aspiring soldiers, who burned train carriages and clashed with police in heated protests.
The parade's guest of honour, Egyptian President Abdel Fattah El-Sisi, is the first major world leader to visit India in a year the government is eagerly preparing to host the G20 summit for the first time.
---
— Additional input from AFP