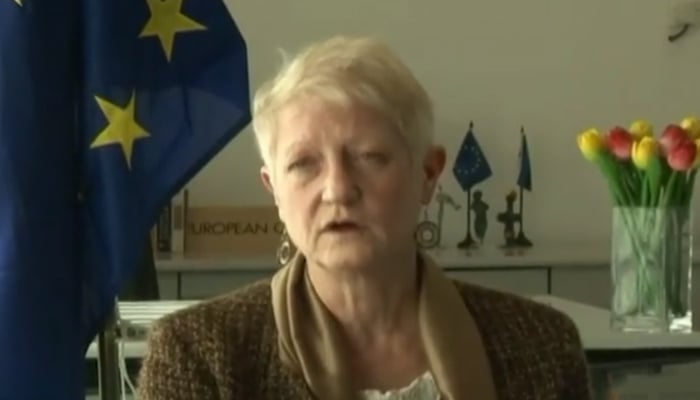 ISLAMABAD: European Union Ambassador to Pakistan Dr Riina Kionka said Tuesday that the Russia-Ukraine war has affected the entire developing world, including Pakistan — in terms of fuel prices and inflation.
In an exclusive interview with Geo News, Dr Kionka was of the opinion it is a very difficult situation for a country like Pakistan because the war is not only affecting Europe but reverberating around the rest of the developing world, including Pakistan — in terms of burgeoning fuel costs and inflation.
Followed by the COVID-19 pandemic, the Ukraine war has caused the supply of wheat to run short consequently pushing the cost of wheat to increase. It also led to burgeoning fuel prices — which Pakistan pays dearly.
"Pakistan imported 39% of its wheat from Ukraine prior to the war," she noted.
She added it is obvious that it would reverberate in Pakistan. The envoy said that "Pakistan needs to find alternative ways for its wheat supplies".
The envoy also highlighted the role of the EU in the war by saying "even after a year of the ongoing war in Ukraine, the position of the EU is clear on the matter".
The envoy said: "EU, at the early stages of the war, provided some $50 billion to Ukraine in support from which $12 billion were directly for military assistance."
On the ways to curb the Russian war investment, she was of the view that "the EU has issued 10 packages of sanctions against Russia so that the Russian war financing could be halted, further highlighting "the EU remained united in supporting Ukraine so that it can achieve its final aim of driving Russia out of its soil."