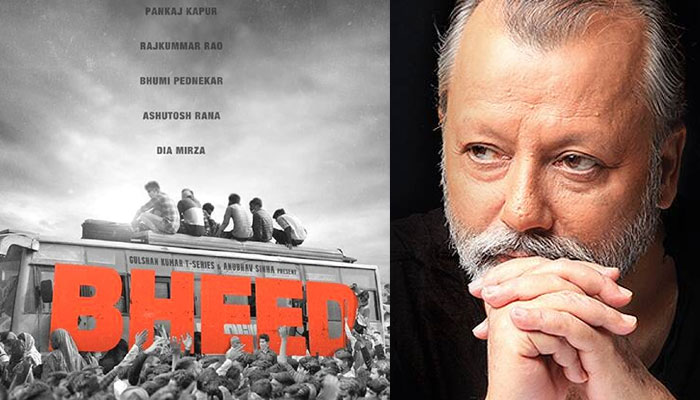 As soon as Rajkumar Rao and Bhumi Pednekar's upcoming film Bheed's teaser came out, audience has been reacting to it harshly and are calling it 'anti-national' film.
Actor Pankaj Kapur, who has a vital part in the film, responds to the criticism and asks people not to judge the film before actually watching it.
He stated: "You must realize that in our society, which is what you'll also see in our film, that before a drop of rain happens, people will announce monsoons. We are so impatient and opinionated. Instead of being patient and saying, 'Ok, let's reflect upon what is happening', we jump the gun. You can opine, but first watch the film? It's ridiculous that one small teaser. And you start saying it's a political film. It's an analytical film that talks about the mindset of our society, how we think, how we reflect to a given situation! Very few films have shown authorities in a positive sense, the way this film has shown."
Bheed is a socio-political drama that revolves around the story of dark times of COVID-19 pandemic that created borders within the country. The makers have compared the plot of the film with the partition that took place in 1947.
Directed by Anubhav Sinha, the film also feature Dia Mirza, Ashutosh Rana, Kritika Kamra among others, reports Indiatoday.