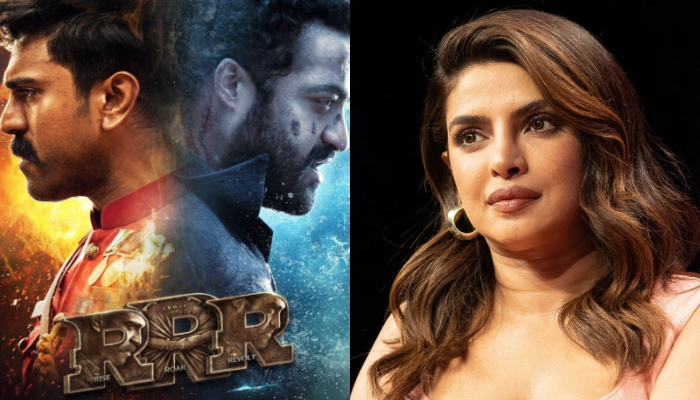 Priyanka Chopra, in her latest interview with Dax Shephard, called SS Rajamouli's magnum opus RRR a Tamil film that made fans furious.
During the conversation, Dax called RRR a Bollywood film. He also did a comparison between Hollywood and Bollywood while adding that a few actos and studios control everything.
In response, Priyanka stated: "I don't think you are far from it. I think that was what it was...big studios, five actors...big movies will be made by them; but the game is changed so much now. First of all, it's streaming. It has given access to so many people who are making content."
"Bollywood has evolved in such an incredible way. You have the mainstream big action and the love story and the dancing." The interviewer then cut her in the middle and mentioned Oscar nominated film: "RRR."
Towards the end of her statement, the Citadel actress corrected the host, said: "That's a Tamil movie by the way. It's like big, mega, blockbuster Tamil which does all of those. It's like our Avengers."
This correction wasn't received well by the fans of RRR and they immediately come forward to troll her on her mistake. 
Previously, SS Rajamouli also made it clear that RRR is a Telugu film and not a Bollywood film. Despite that, Oscars host Jimmy Kimmel called it a Bollywood film at the opening monoluge of the 95th academy Awards, reports Indiatoday.