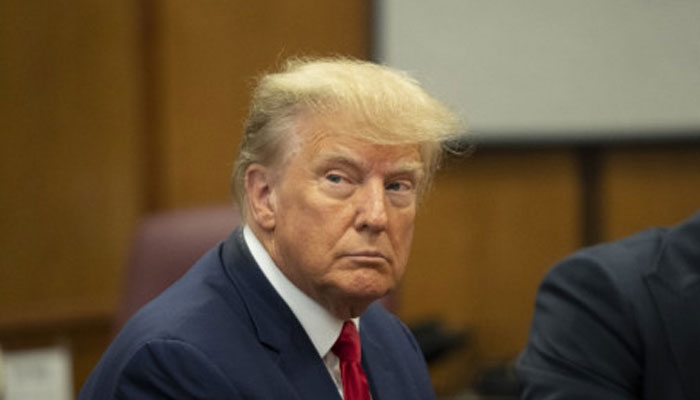 Former US President Donald Trump defended his private comments about sexually assaulting women in a video deposition shown to jurors on Thursday in his civil rape trial.  
Trump was questioned in a video deposition played during his ongoing rape trial in Manhattan federal court. He was asked about comments he made in 2005 on the "Access Hollywood" tape, where he stated that he could grab women sexually without asking. 
He defended these comments, saying that historically, it was true that "when you're a star, they let you do it."
The trial centers around allegations made by writer E. Jean Carroll, who testified that Trump raped her in the mid-1990s in a department store dressing room in Manhattan. Trump has denied the allegations and called the case politically motivated. The trial is expected to continue into next week.
Carroll's legal team called in a social media and marketing expert, who testified that the cost to repair the reputational damage of Trump's statements could range from $368,000 to $2.8 million. Carroll is seeking unspecified damages.
During the video deposition, Trump also mistook Carroll for an ex-wife in a black-and-white photograph that shows him speaking to people at an event, referring to her as Marla Maples. Carroll's lawyers argued that this episode undermines Trump's argument that Carroll was not his type.
The trial has seen testimony from two other women who have accused Trump of sexual assault in separate alleged incidents decades ago. Trump has denied all of these claims.
Trump has not been in the Manhattan courtroom so far, but he told reporters during a trip to Ireland that he would probably attend. U.S. District Judge Lewis Kaplan has warned that Trump could face more legal problems if he continued discussing the case.
The trial is expected to extend into next week.