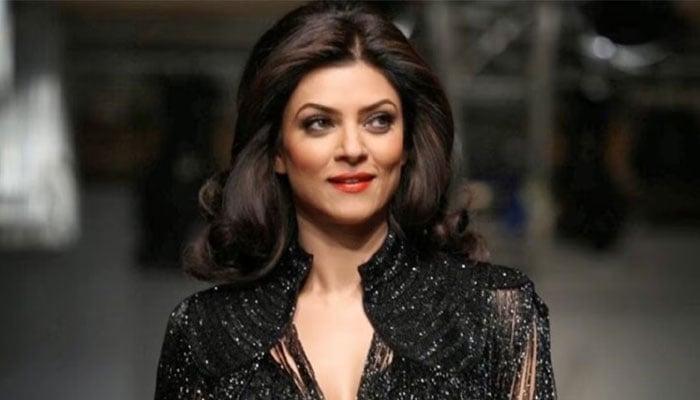 Bollywood superstar Sushmita Sen has just shed some light into the allegations she's found herself embroiled in.
For those unversed, the allegations started to emerge when her romantic links to Lalit Modi were leaked.
At the time many accused her of being a 'gold digger' due to the associations at the time.
The star decided to 'finally' break her silence during an interview with Zoom TV.
She started the converastion off by saying, "I think it's good that those comments came to me and I could define 'gold digger'."
Because "an insult is an insult when you receive it, I don't receive it. So it went out of the window."
This comes in light of the fact that Sen believes, "There are certain things that are nobody's business. I don't need to say it's nobody's business but I like the words not your business, it's' so cool."
In the middle of this chat she also clarified her current relationship status and said, "FYI, single as they come I am. And that is also NYOB, none of your business. It's always nice to put it out there, very much single."
In the middle of her chat she also clarified the real reason she chose to speak out about the issue in the first place.
"When I finally issued a very long comment on it, there were a lot of people from my fraternity, showing up in interviews which I thought was pretty random anyway saying, 'We never expected Sushmita Sen to even respond to that. She didn't even need to'," she explained.
"The idea is my business, I respond when I want if I want if I don't want I won't. But when I believe it is time to speak up or take a stand on something I do so...Problem is in the social media days something happens and here comes the reaction."
Before signing off Sen also added, "That's not how I am built. I take my time absorbing and then I respond to things when I am ready."