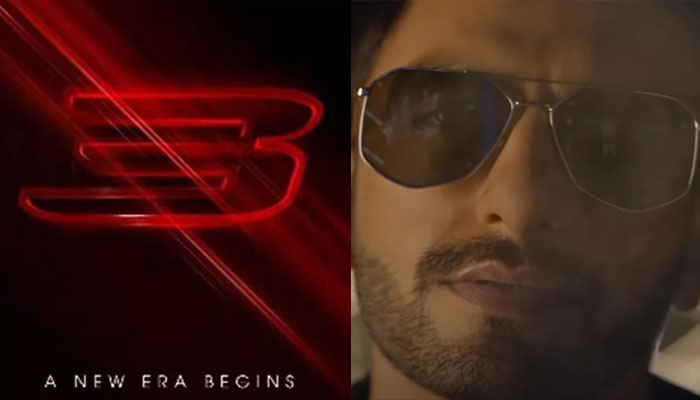 Ranveer Singh has been unveiled as the new Don in the upcoming installment of the highly anticipated films, titled Don 3, previously starring Shah Rukh Khan as the lead.
Announcing the King of Bollywood's formal exist from the action-thriller, director of the film Farhan Akhtar enthralled fans by confirming the new movie in the hit series. 
The hotly dropped teaser of Don 3 shows Singh stepping into the shoes of Khan, a role originally played by Amitabh Bachchan in the 1978 and 2006 versions of the film.
As for the leading lady opposite Singh in the forthcoming movie, it was been reported by Pinkvilla that Akhtar is eyeing Kiara Advani to join him for the blockbuster hit.
Fueling the speculations, the Satyaprem Ki Katha actor was spotted at Akhtar's Excel Entertainment yesterday with an insider confirming that Advani has given "verbal nod" to the director.
"Farhan Akhtar has narrated the basic plotline of Don 3 to Kiara, and she loved it," the insider spilt. "Kiara has given her verbal nod."
"She is excited to be a part of this thrilling world of rebooted Don alongside Ranveer Singh, with whom she has always dreamed of working," the source said.
The insider continued: "She, however, will not be playing the character of Roma, essayed by Priyanka Chopra in the previous Shah Rukh Khan movies."
"The Don franchise has been given a fresh makeover and will feature new characters. There will be no Roma this time, but yes, Kiara's character will have negative shades."
Ranveer Singh as new Don upsets fans, 'NO SRK NO DON' trends on Twitter
Meanwhile, the teaser of the film has been receiving mixed reviews from the audience as "NO SRK NO DON" trends on Twitter, currently rebranding as X.
Fans of SRK have shown their dislike towards Singh as the new Don as they want the Jawan actor to reprise his role in the Akhtar directorial.