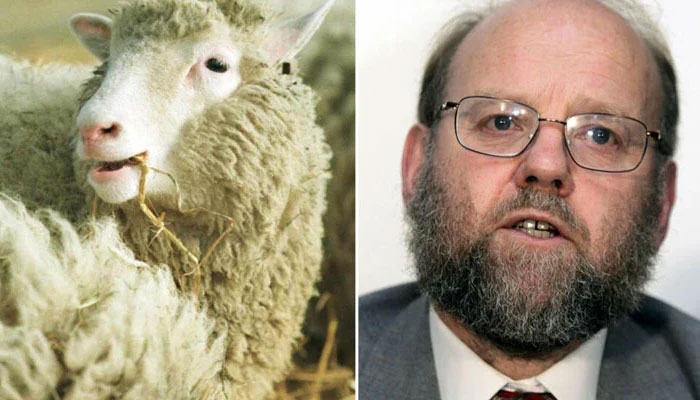 Renowned British scientist Sir Ian Wilmut, known for the groundbreaking cloning of Dolly the sheep in 1996, has passed away at the age of 79. 
His old institution, the Roslin Institute at the University of Edinburgh in Scotland, confirmed his demise.
Dolly the sheep, the first mammal to be cloned from an adult cell, achieved global recognition for its significance in the fields of science and medicine. 
Wilmut's leadership and the success of his team in cloning Dolly not only captivated the world but also ushered in new possibilities in animal and medical research.
Peter Mathieson, the Vice-Chancellor of Edinburgh University, paid tribute to Wilmut as a "titan of the scientific world" and credited him with "transforming scientific thinking at the time." He emphasised that Dolly's cloning breakthrough continues to underpin numerous advancements in regenerative medicine.
Bruce Whitelaw, the current head of the Roslin Institute, expressed his sadness over Wilmut's passing, acknowledging that science has lost a renowned figure.
Although Wilmut retired from Edinburgh University in 2012, he remained engaged in scientific pursuits. In 2018, he publicly shared his diagnosis of Parkinson's disease, a progressive and incurable brain disorder. 
Despite the challenges posed by the disease, he expressed a sense of clarity in knowing its cause and advocated for continued research into Parkinson's.
Parkinson's disease, characterised by symptoms like uncontrollable movements and shaking, is the second most common neurodegenerative disorder worldwide, affecting over 8.5 million people according to the World Health Organization (WHO). 
Sir Ian Wilmut's contributions to science, particularly in cloning, will be remembered as transformative and pioneering in the realm of genetics and biotechnology.