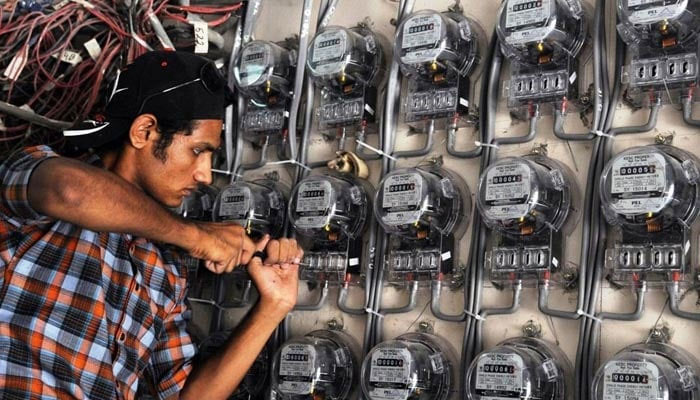 Five illegal water hydrants dismantled in Nazimabad: KE. 
Says targeted efforts are being made to curb power theft.
"KE's teams continue to raid people involved in power theft."
---
The K-Electric — the sole power utility in Karachi — has intensified its ongoing crackdown against electricity theft as around 550 first information reports (FIRs) have been lodged in this regard at different police stations in the port city.
The cases were registered against the power theft estimated at 8.2 million units, amounting to Rs418 million, read a statement issued by KE spokesperson.
A day earlier, five illegal water hydrants operating in Nazimabad were dismantled during an operation led by Rangers and through collaboration with the Karachi Water and Sewerage Board (KSWB).
"These facilities were stealing electricity in addition to water," the spokesperson said, adding that an FIR had also been lodged against an illegal network operator stealing electricity from the KE to power 150 shops in the Hub area.
"In line with the government's directives, KE distribution teams are coordinating closely with the office of the commissioner Karachi and the teams at district levels to conduct targeted efforts to curb theft across the city."
The spokesperson also highlighted that field teams are conducting disconnection on defaulting connections in line with Nepra Consumer Service Manual and also removing 'kundas' (illegal connections) from the network which are damaging the system and affecting the electricity supply.
"The electricity theft is a serious challenge and overcoming it needs collaboration and concerted effort. We pledge our support to all customers, area representatives and elected officials who are working with us to address this issue at a grassroots level."
KE's teams continue to raid the people involved in power theft throughout its service territory, across residential, commercial, and industrial categories.