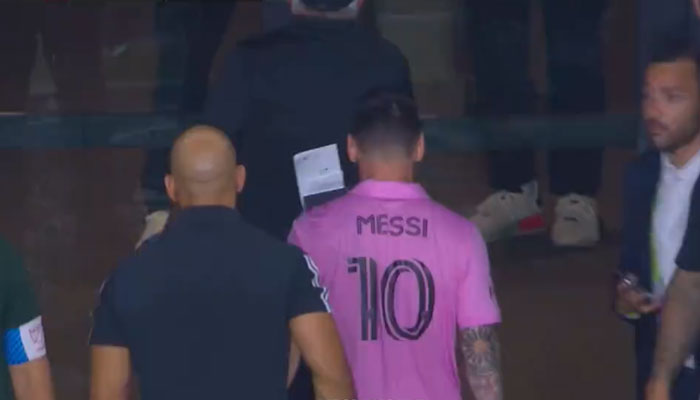 Inter Miami secured a convincing 4-0 victory against Toronto FC, but the focus remained on the early substitutions of star players Lionel Messi and Jordi Alba, which left fans and pundits questioning the decisions.

Messi and Alba, who missed Miami's previous match due to "muscle fatigue," were both substituted with apparent lower-body discomfort. 
Coach Gerardo Martino had explained their absence as a precautionary measure to manage their fitness amidst a packed schedule that includes the U.S. Open Cup final on September 27.

Messi's departure from the field after just 37 minutes was particularly surprising, considering Miami's impeccable record with him in the lineup. The team boasts an 11-0-1 record in all competitions when Messi plays, including a 3-0-1 record in regular-season matches.
Stepping in as Messi's substitute, Robert Taylor delivered a stellar performance, scoring twice and assisting another goal. Taylor's exceptional ball control resulted in a goal from the edge of the box in the 54th minute. 
In the 87th minute, he converted a shot from a challenging angle, thanks to a well-placed chip-pass from Facundo Farias. In the 73rd minute, Taylor assisted Benjamin Cremaschi, who added Miami's fourth goal.
Despite early substitutions due to injuries and stoppages in the first half, Miami maintained control of the game. The victory brings them closer to the Eastern Conference playoff line, but the injuries to Messi and Alba loom large, with the US Open Cup final approaching.
Toronto FC also suffered injury setbacks during the match, losing Victor Vazquez and Brandon Servania to injuries within the first 26 minutes. These early interruptions led to nine minutes of extra time in the first half, ultimately resulting in Farias's goal.