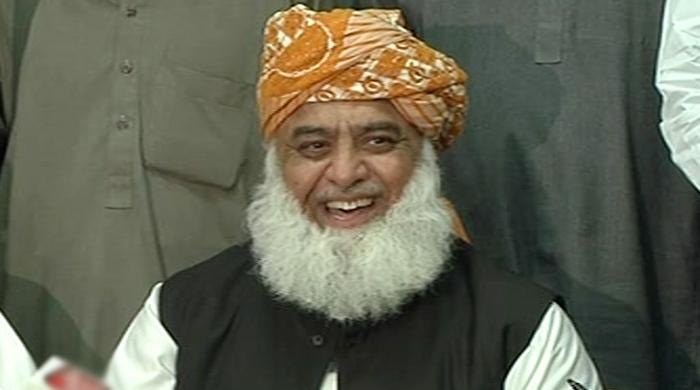 MULTAN: Jamiat Ulema-e-Islam-Fazl (JUI-F) Chief Maulana Fazlur Rehman on Tuesday said while it is a fact that 'we cannot form our own government' but once 'we resolve to topple a government even its voters won't be able to save it'.
Speaking to media representatives here, Maulana Fazl said he stands with the government in stopping women's persecution but the law that it has adopted 'clashes with the teachings of the holy Qur'an and the values of our society'.
"If the Chief Minister's wife puts him through the proposed treatment, will he be able to enter his own house?" he questioned.
The JUI-F chief said: "In our society a man is expected to assume responsibility of a bread earner, thus, he is the one who would hold the sway in running his household affairs."